A net worth of more than £21 billion makes chemical engineer UK's richest person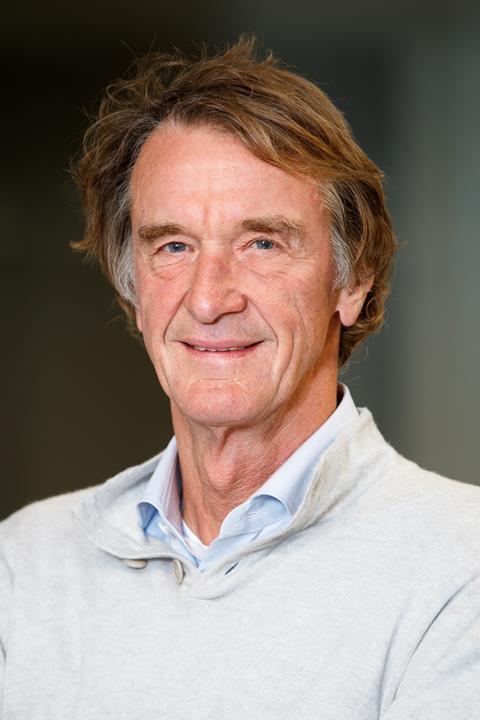 The founder of a UK chemicals empire spanning 22 countries has jumped to the top of this year's Sunday Times rich list – the first time he has ever appeared in the ranking. Valued at £21 billion, the 65-year-old chemical engineer and industrialist is the second-richest person ever on the list, only topped by steel magnate Lakshmi Mittal.
Ratcliffe has never made an appearance on the Sunday Times rich list before because his wealth couldn't be accurately assessed. As a private company, Ineos publishes only limited information about its performance. Even less information was available when Ineos' operations were based in Switzerland between 2010 and 2016. This year, Ratcliffe gave the Sunday Times unprecedented access to the company's finances.
'With the exception of 2008, we've been successful every year,' Ratcliffe said in an interview with the Sunday Times about his gas and petrochemicals company Ineos that brought him his enormous wealth. Although Ratcliffe only founded Ineos in 1998, starting off with a single ethylene oxide facility in Belgium, the company is now one of the largest chemical businesses in the UK.
There was no silver spoon for Ratcliffe though, and his rise is a rags to riches tale. Until he was 10-years-old he lived in a council house with his parents – a joiner and an accounts office worker – near Manchester. Although an average student – he graduated with a 2:1 in chemical engineering from the University of Birmingham – Ratcliffe landed a job with oil firm BP. But, after just three days, he was fired because his eczema, recorded on his health record, had been overlooked. BP, he revealed in the interview, said that they wouldn't spend several years training him on the off-chance that his allergies later forced him to quit. Ratcliffe then found work as a trainee accountant at a pharmaceutical firm.
A few years later, he moved back to the oil industry, joining Esso. The firm funded his business master's degree at the London Business School. His time at private equity firm Advent International introduced Ratcliffe to deal-making, knowledge which he used to create his first business from a former BP specialist chemicals operation in 1992.
Ineos was similarly built from cast-offs from corporate giants. 'We'd look at everything that came along – we were opportunistic,' Ratcliffe said of his early business strategy. Today, Ineos has 181 sites in 22 countries, 18,500 employees and an annual turnover of £45 billion, and produces solvents, biofuels, plastics and other petrochemicals products.
Ratcliffe is a vocal voice for fracking in the UK. Ineos has recently been investing heavily in imported US shale gas, but the cheap energy local fracking promises 'could really help create those manufacturing jobs we need', Ratcliffe argued in the interview. But he said that even if his fracking dreams don't come to fruition 'chemicals is in a great place', noting the rise in global demand.