Monsanto faces inquiry into PCB disposal up to the 1970s.
The Environment Agency of England and Wales has launched an inquiry following the detection of toxic pollutants in atmospheric and groundwater samples taken close to a toxic waste dump in south Wales.
PCBs, detected in soil and groundwater, were manufactured in Wales by Monsanto (then operating as its parent company Pharmacia) until 1977. Waste from the plant was dumped from 1965-70 at the Brofiscin quarry near Cardiff, where PCBs, dioxins and Agent Orange derivatives are now being detected.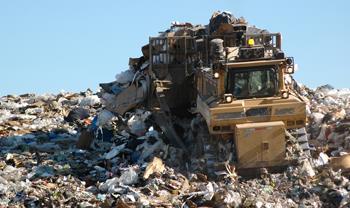 The area was designated a 'special site' two years ago under the Environment Protection Act 1990, since when the Environment Agency has taken control of investigations into local contamination.
The agency is investigating the wider issues surrounding the historical aspects of the site. 'Our ongoing enquiries with our partner organisations are attempting to identify the appropriate responsible persons, as the law states that the polluter pays,' reads a statement from the Environment Agency, sent to Chemistry World under the subject heading 'Monsanto'.
Monsanto confirmed its involvement in PCB manufacture, but said it was not responsible for subsequent waste disposal. 'Pharmacia did inform its contractors of the nature of wastes prior to disposal . Pharmacia did not dump wastes from its own vehicles,' Monsanto said in a statement.
Bea Perks