Drugmaker targets $400 million savings as two key patents near expiry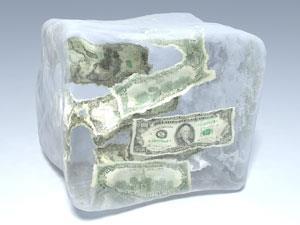 Most of the 38,000 Eli Lilly employees worldwide – including executives – won't get pay rises in 2014. The company is looking to save money ahead of the imminent expiry of two key patents, from which it faces a 20% fall in revenue. Lilly CEO John Lechleiter said in a letter to employees on July 18 that bonuses in 2015 would also be reduced.
'This is a difficult, but necessary decision,' a Lilly spokesperson tells Chemistry World. 'While we remain confident in our future, we continue to face the most significant challenges in our history. While we've taken many actions to reduce costs and become a leaner organisation, we must do more. We estimate these actions will enable us to save about $400 million through 2016.'
Lilly's US patents on antidepressant Cymbalta (duloxetine) and osteoporosis and breast cancer drug Evista (raloxifene) expire in December 2013 and March 2014 respectively. Together, Cymbalta and Evista generated over $6 billion in revenues for Lilly in 2012, notes Margaret Labban, healthcare analyst at IHS Global Insight. 'Looking at the numbers, it may seem like the savings will not offset the potential billions lost,' she says. 'However, Lilly's strategy has continued to focus on R&D, and the firm has developed a strong pipeline of promising drugs that it hopes will revive company performance. Whether this will be the case before more stringent cost-cutting measures are required remains to be seen.'
Lilly's pipeline partly builds on the reputation in diabetes treatment it has held since it sold the first mass-produced insulin in the 1920s. It has three diabetes products in Phase III trials and the sodium glucose co-transporter-2 inhibitor empagliflozin for type 2 diabetes awaiting marketing approval. It's also hoping that its monoclonal antibody Alzheimer's disease treatment solanezumab will mimic its past major successes, like insulin and Prozac (fluoxetine).
The pay freeze echoes cost-cutting steps made across the pharmaceutical industry to escape the shadow of the 'patent cliff', the dramatic revenue drop from recent patent expiries. 'For many, the worst is now over after significant restructuring cuts, particularly to in-house R&D, were made by several companies,' Labban says. 'For Lilly, following the patent expiry of anti-psychotic Zyprexa (olanzapine) in 2011 that once generated $5 billion annual revenues, this is probably the most unfavourable financial impact the company will endure in a short period – hence the need to cut costs as quickly as possible.'