A total of €78.6 billion is up for grabs for researchers – both applied and blue skies – as well as R&D heavy businesses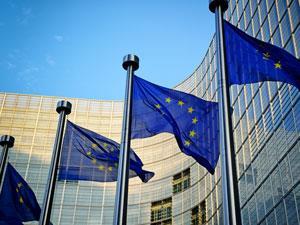 The European commission has set a target date of 11 December for the first call for research proposals for the new Horizon 2020 programme. Horizon's €78.6 billion (£66 billion) budget has just been approved by the European parliament.
But before first calls can be published, Horizon 2020, which runs 2014–20 and is the successor to the current Seventh Framework Programme, needs to clear one more hurdle: the seal of approval from EU member nations. Michael Jennings, spokesman for science commissioner Máire Geoghegan-Quinn, tells Chemistry World that member states are expected to give final approval before 11 December. He adds: 'The goal is to publish the first calls on 11 December – that is why we are hoping member states will adopt before that.'
The European parliament approved Horizon 2020 on 21 November, announcing a figure of €70.2 billion, while the European commission announced funding of 'nearly' €80 billion, causing minor confusion. However, the parliament's figure of €70.2 billion is based on 2011 prices and not adjusted for inflation, meaning a real 27% increase over Seventh Framework Programme spending of €55 billion. The commission's figure of nearly €80 billion is the actual amount of euros expected to be spent from 2014–20, assuming an annual inflation rate of 2%.
Scientists are generally pleased with the final Horizon 2020 package. Andrew Harrison, the director general of the French neutron science centre Institut Laue-Langevin, says the programme shows that EU policymakers 'do appreciate the importance of science'.
Harrison is also a council member of EIROforum, whose members represent Europe's eight largest research projects and which last year issued an open letter urging the EU to back a strong science budget. At that time there was deep concern that the 2011 Horizon 2020 funding proposal might be slashed during budgetary negotiations. Harrison acknowledges some of those negotiations were 'tough,' adding: 'The people who fought for us fought very effectively.'
Wolfgang Eppenschwandtner, executive coordinator of the Initiative for Science in Europe (ISE), says ISE has 'mixed feelings' about the final Horizon 2020 package. While glad that harsher cuts to the original Horizon 2020 funding proposals were avoided, he says the final package 'is not a real paradigm change towards a more future-oriented spending of EU funds'.
In a budget breakdown provided by the commission, three major categories account for 90% of all funding. The first, 'Excellent Science', which includes grants from the European Research Council and the Marie Sklodowska-Curie fellowships, will receive €24.4 billion. The second, 'Industrial Leadership,' will focus on industrial technologies such as nanotechnology, biotechnology and space, and will receive €17 billion. The third, 'Societal Changes', will address issues affecting EU citizens such as health, food security and climate action, and will receive €29.7 billion.