Law forcing negotiation with insurers could cost industry ?2 billion and hamper research
Ned Stafford/ Hamburg, Germany
German pharmaceutical companies are facing combined annual revenue losses of more than
2 billion (?1.7 billion) under a new law approved by the Bundestag. Meanwhile, industry observers are warning that the revenue losses could weaken drug research and development in Germany's vibrant pharmaceutical industry.
The law was approved on 11 November and will take effect from 1 January as part of an effort to rein in exploding costs for Germany's massive public health insurance system. It will require pharma companies to negotiate prices for new drugs with health insurers, severely limiting their previous freedom to set prices.
Drug prices in Germany are among the highest in Europe and have come under increasing scrutiny in recent years. Public health insurers, who cover nearly 90 per cent of the population, last year spent around
32 billion on drugs, according to a report from AOK, Germany's largest public health insurer. This represented 19 per cent of their
170 billion total spend.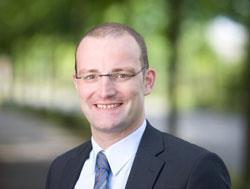 Furthermore, prices in Germany are used as a reference for prices in more than a dozen other countries. Therefore, if the new law succeeds in bringing them down, a ripple effect might be felt beyond Germany, which is the largest drug market in Europe and third largest globally behind the US and Japan.
Despite opposition to the new law, the Association of Research-based Pharmaceutical Manufacturers (VFA), which represents the industry in Germany, has been cautious in its criticism, adopting a wait-and-see attitude until details of the price negotiation process are finalised.
Rolf Ackermann, spokesman for Bayer, Germany's largest drug company, says the new law is a continuation of the 'government intervention' drug price policies of recent years. But the industry is not yet certain what the end effect of the new law will be because 'many details of its implementation are still open'. However, he adds: 'In the long term there is a danger that the new pricing regulations will have a negative effect on investment in Germany's pharmaceutical sector and on research and development.'
Jens Spahn, a Bundestag member who sits on the health committee, says that the move is a 'big step towards more appropriate reimbursement prices for drugs in Germany. The new law will make it very difficult to bring new drugs to market without additional impacts'. He adds: 'There will now be a strong incentive to focus research on new pharmaceuticals having a measurable impact on patient's health and to put less effort into marketing strategies. In the long term, this will strengthen Germany's ability to compete globally in pharma research.'