Qsymia from Vivus joins Belviq in a lucrative part of the pharma industry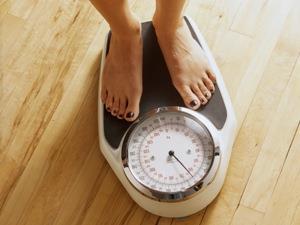 US regulators have approved a new obesity treatment. Qsymia (phentermine, topiramate) tablets have been approved for overweight adults as part of a regimen that includes a low calorie diet and exercise.
The tablets are a combination of two previously approved drugs, phentermine (used to treat obesity) and topiramate (used to treat seizures and prevent migraines).
In trials involving 3700 overweight people, patients taking the recommended dose – Qsymia tablets 7.5mg of phentermine and 46mg of topiramate – experienced an average weight loss of 6.7%. Furthermore, 62% lost at least 5% of their body weight, compared with 20% with placebo.
It's been a long and winding road for the Qsymia brand, owned by US drug company Vivus. It was turned away by the Food and Drug Administration in 2010, when it was 'Qnexa'. But the company came back with more data and picked up a positive opinion from the FDA review committee in February. Now, it joins Belviq (lorcaserin) from Arena, which was approved on 28 June and became the first new obesity brand to reach the market for 13 years.
The paucity of new entries in the last decade might seem surprising given the scale of the obesity problem: more than one third of adults in the United States are obese, according to the Centers for Disease Control and Prevention. But the regulatory bar is set high in this area because of the effectiveness of a low calorie diet and exercise – the treatment that comes with essentially no drawbacks. And in recent years, regulators have become even tougher on promising candidates, having been forced to pull a string of high profile drugs from the market in relation to side effects.
But for those that make it through, the rewards could be very high. The market for obesity drugs is set to swell to six times its current size over the next decade, from $420 million (£270 million) in 2010 to $2.6 billion in 2020, according to a report from research firm Decision Resources.