Could 2010 yet be the year of the obesity drug?
Could 2010 yet be the year of the obesity drug? At first glance the signs are promising. Regulators in the US will soon decide whether to allow three new contenders onto this attractive market. Two of those have been the subjects of marketing deals in the last few months. But yesterday Lorqess (lorcaserin), developed by Arena Pharmaceuticals, failed to get a recommendation from a highly-influential US Food and Drug Administration (FDA) advisory committee. It joins Qnexa (phentermine-topiramate), developed by Vivus, which the same committee voted against in July. Only Contrave (naltrexone-bupropion) still faces the panel.
The US biotech that developed Contrave, Orexigen, is getting few encouraging signs from the companies already operating in this area. Earlier this week, the advisory committee was evenly split over what action to take on Meridia (sibutramine), the troubled appetite suppressant marketed by Abbott Laboratories, which has been on the US market for 13 years. In January, the European Medicines Agency (EMA) recommended its withdrawal following preliminary results from its investigation that suggested increased risk of cardiovascular events. A report published this month found that compared with placebo it increases the risk of non-fatal heart attack in patients with pre-existing heart conditions by 28 per cent and the risk of non-fatal stroke by 36 per cent.1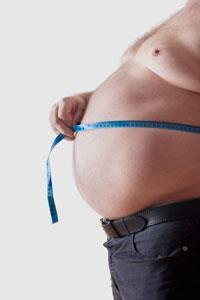 But despite such safety concerns, interest in new obesity drugs seems at a high. Earlier this month, Takeda agreed to pay $50 million (?32 million) upfront for marketing rights to Contrave. The deal includes payments of over $1 billion if regulatory and sales milestones are met and - following commercialisation - double-digit royalties on net sales. It gives Takeda exclusive rights in the US, Canada and Mexico. Orexigen will retain the right to co-promote Contrave in the United States.
The Takeda move came hard on the heals of a marketing and supply deal between Eisai and Arena for Lorqess, which had some remarkably similar features. Eisai agreed to pay $50 million upfront, gaining exclusive US rights to commercialise the drug. The firm is also due to pay up to a further $90 million to Arena in milestone payments when the drug makes it through regulatory approval - a goal that perhaps appears more distant following the FDA advisory committee recommendation.
Old ghosts
The pharmaceutical industry has endured a traumatic relationship with the obesity market. The notorious 'fen-phen' case led Wyeth (then American Home Products, now part of Pfizer) to set aside a staggering $21 billion to resolve litigations. The fenfluramine-phentermine anti-obesity combination was pulled in 1997 following reports of heart valve disease. Fen-phen was by no mean the only failure - a string of candidates from a number of companies have been dropped early or flopped at regulatory hurdles since then.
Despite the lack of success, it is the potential payoff that maintains interest in the obesity market. Globally, more than 1.5 billion adults are overweight and at least 400 million are obese. By 2015, the World Health Organization predicts that 2.3 billion people will be overweight and more than 700 million obese. Meanwhile, the number and severity of the known health risks associated with obesity are increasing. 'This market has tremendous growth opportunity,' says Ranjith Gopinathan, an industry analyst at market research company Frost and Sullivan. The European market alone was $718 million in 2009, he adds. Given an estimated 8 per cent growth per year, Gopinathan predicts this will rise to over $1 billion by 2014.
But realising the dream is unlikely to be straightforward says Jonathan Angell, a healthcare analyst at market research firm Datamonitor: 'The question you have to ask yourself is, if there's this fantastic market potential, why are we sitting on a market value that was about $500 million in 2008?' Based on a few reasonable assumptions, he says, in the seven major countries (the US, UK, Germany, Spain, France, Italy and Japan) you might estimate the market potential to be over $9 billion, rising to over $12 billion by 2018.
According to Angell, the pharmaceutical industry has focused on a 'mass market' approach that has burdened it with huge safety expectations. Drugs intended for such widespread - and long-term - use must be 'whiter than white' to gain approval. This problem has been exacerbated by the negligible risk associated with what is for most obese people the first-line treatment: improved diet and more exercise. Companies might do better if they could target the patients needing surgery to reduce their weight Angell adds, something genomics may soon allow.
'I think it will be a tough road to regulatory approval and I do not think these drugs are going to be the blockbusters,' says Angell. But that perhaps will not worry Takeda and Orexigen. Angell adds: '$50 million to potentially get into a market that might just take off with regulatory approval? I'm viewing this as having an option on something that fits with your portfolio rather than being the be all and end all.'
Andrew Turley
References
et alN Engl J Med363, 905 (DOI: 10.1056/NEJMoa1003114)