Fears among industrialised countries of handing a competitive advantage to emerging economies have scuppered a deal on financing technology transfer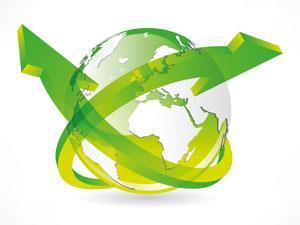 The Rio+20 summit has failed to reach an agreement on a $30 billion (£19 billion) fund to finance the transfer of green technologies to the developing world. Developing countries have been pushing for the fund in negotiations over the past six months.
This leaves technology transfer at the same place it was at the Earth Summit in Rio 20 years ago, according to Ahmed Abdel Latif, senior programme manager, innovation, technology and intellectual property at the International Centre for Trade and Sustainable Development (ICTSD), who analysed all of the countries' inputs to the summit's negotiations. 'We're left with the same problems we had in '92 about the follow-up, about the mechanism, about how to operationalise – that's the big issue.'
Latif says one of the big problems at Rio+20 was the lack of distinction between emerging economies and the least developed countries at Rio+20. 'Industrialised countries would be willing to give more favourable access to technology if we're talking just about the poorest countries.'
Developing countries saw the Rio+20 agreement as an important step towards a green economy, but they have many concerns about the costs and capacity that transition requires. 'The important kind of encouragement for them to go along that path [of a green economy] is finance and technology,' Latif says. 'So if you don't have concrete stuff on finance and technology it does not really make them that enthusiastic about the whole green economy thing.'
Latif tells Chemistry World that the use of the term 'technology transfer' in the agreement, which was employed at the Rio Earth Summit in 1992, was a victory for developing countries, given that some, such as China, are now technologically advanced and competing with industrialised countries.
This is because many industrialised countries see technology transfer as 'giving them a competitive advantage' and they are 'very apprehensive about the emerging economies' urging relaxation of the intellectual property regime to gain access to that technology. So 'there was a lot of pressure' during Rio+20 negotiations not to reaffirm Rio92 language, and not to use the word 'transfer', which would have been a step back for developing countries, Latif says.
Running on the spot
But Martin Khor, director of the South Centre, a policy think-tank for developing countries, is less optimistic about gains at Rio+20. 'It is ridiculous to say it is a success to reaffirm what we had agreed 10, 20 years ago,' he says, adding that the lack of financing for technology transfer will be a key stumbling block in implementing the Rio+20 agreement. 'The idea of technology transfer and its financing remains alive, the intention of fulfilling it does not,' Khor says.
Two important proposals were the $30 billion fund and setting up an international mechanism for technology transfer for green technologies, modelled on another scheme which was scheduled to become operational this year. 'That has not materialised,' Latif says.
Mohamed Ibn Chambas, secretary general of the African, Caribbean and the Pacific Group of States, agreed that financing and mechanisms to bridge the technological gap between developed and developing countries were missing, and there was an urgent need to set them in stone through the UN. But he says that transfer of existing technologies is only part of the answer. 'We have to create new technologies, particularly if we are going to reach out and actually have an impact in rural communities: they have to be smaller, more flexible technologies,' he adds.
Meanwhile, bilateral technological and R&D partnerships have been growing recently, and emerging economies are already exporting their green technologies. 'It works on a bilateral level,' Latif says, 'the difficulty is harnessing these good bilateral examples and replicating them on a global level.'