Manufacturers and distributers face 'outrageous' registration delays
The European Chemicals Agency (ECHA), which is responsible for running the European Union's new Reach scheme to regulate the production and use of chemicals, is still struggling to put its IT system fully into operation more than two weeks after the start of the project's pre-registration period.
Chemical producers and importers have six months (from 1 June) to pre-register the chemicals they handle - or face being forced to take them off the EU market.
The Helsinki, Finland-based ECHA had warned in May that it was having problems resolving teething problems with the system for bulk pre-registration of substances. But it indicated that its IT facility would be working properly within a fortnight of the start of pre-registration.
"It is outrageous that ECHA has not been able to process bulk submissions from 1 June " - Peter Fields, chief operating officer for Azelis
Now ECHA officials are saying that 'sometime in the coming weeks' its IUCLID 5 software for processing Reach data should be functioning effectively enough to handle pre-registrations of large numbers of chemicals from single files, which would allow companies to submit data on hundreds of chemicals virtually at the touch of a single button.
'Many companies have prepared files for bulk pre-registration,' says Jo Lloyd, technical director at REACHReady, London, a Reach support service set up by the UK Chemical Industries Association (CIA). 'Now they will have to wait until ECHA has sorted out the bugs in its system.'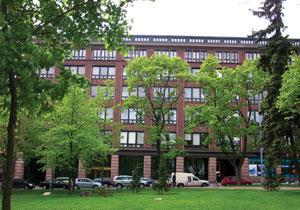 Some businesses have instead been pre-registering each substance individually. By 13 June, 7,363 substances had been pre-registered while 1,427 companies had signed up with the agency in order to submit Reach data.
By the end of November around one million pre-registrations are expected to have taken place. These are likely to cover around 30,000-40,000 substances, an average of 25-30 per pre-registering company.
Companies want to pre-register their products as quickly as possible in order to reassure their customers of their commitment to registration, and to give themselves a competitive edge over competitors slower off the mark. Distributors in particular want pre-registration to go smoothly because of their need to satisfy the requirements of a wide range of suppliers, many of them producers outside Europe, and a large numbers of small downstream users.
'It is outrageous that ECHA has not been able to process bulk submissions from 1 June,' says Peter Fields, chief operating officer for Azelis, one of Europe's largest chemical distributors. 'It is not right, fair or moral that they have not been able to meet a starting date which is written into the Reach regulation.'
Massive task
Pre-registration requires data on the identity of substances and the production tonnage of the chemicals, factors that determine the deadline for full registration. The first full registrations for substances with an annual output of 1,000 tonnes or more must be completed by 2010, while for other chemicals the deadlines extend to mid-2018.
'We understand that the ECHA will . make bulk pre-registration submissions possible for end June or beginning of July,' says Lena Perenius, executive director of the European Chemical Industry Council (Cefic). 'The industry is eagerly waiting for this, and if this promise is kept we feel that it will be ready in time.'
But some companies fear that these initial glitches in the agency's computer system will be the first of many difficulties that the ECHA and the European Commission will face in dealing with the massive task of pre-registering and then fully registering every single substance available on the market which has an annual production of more than one tonne.
The chemicals went in one by one
Despite the hitches, some large chemical producers have managed to enter enough chemicals one by one in the ECHA databank to announce that they have started pre-registration.
SABIC Europe, the Netherlands-based subsidiary of Saudi Basic Industries Corporation (SABIC), the Saudi Arabian petrochemicals giant, has been able to pre-register a number of products so that it can start the procedure of registering its commodity chemicals by the 2010 deadline.
'We've pre-registered manually a cluster of chemicals in one of our business units,' explains Juliette van de Ven, SABIC Europe's communications advisor for Reach. 'We wanted to make sure we were one of the first petrochemical companies to pre-register its chemicals.'
Sean Milmo