New policy offers scientists greater independence and control of how they spending funding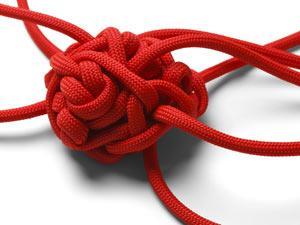 Amid widespread complaints over the rigidity of research funding, the Chinese government has promised greater flexibility and independence for scientists. However, policy experts say that to free scientists from bureaucracy more concrete measures and coordination between government departments will be needed.
The new policy was issued in January and aims to improve scientists' independence, giving them greater control over how they spend funding and who they can hire. Universities will be forbidden from interfering with scientists' work in the name of promoting outputs and strict rules governing civil servants handling public funds will not apply to scientists.
The policy was welcomed by scientists, who have been critical of suffocating research bureaucracy. A December story published by the People's Daily, China's principal state newspaper, noted that it takes a scientist a month to finish a milestone annual report for a regular research project and much longer for a major one. 'We have been forced to become accountants,' said one unnamed environmental scientist in the story.
China's science and technology expenditure continues to grow faster than any other part of the world, and is expected to reach Yuan1.4 trillion (£148 billion) in 2015 – 2.1% of GDP. But the country's rigid funding structure has long been a bone of contention among researchers. A biochemist at Shanghai Jiaotong University, who wished to remain anonymous, says that strictures on how he spends funding meant he ended up buying more reagents than he needed just to comply with regulations. He points out that his current project has concluded but to ensure future funding he needs to spend all the leftover money.
Different agencies governing science and technology need to coordinate with each other to ensure that the policy is successfully implemented
Over the past two years, already strict rules have become harsher, partly a result of a crackdown on corruption, which has led to a dozen university presidents and top scientists being arrested for embezzling research and infrastructure funding. 'Apparently, the fact that scientists are forced to become accountants is a result of bureaucratisation of the research system,' says Wan Jinbo, a senior policy analyst at the Institute of Policy and Management, Chinese Academy of Sciences.
Liang Zheng, an associate professor of science policy at Tsinghua University, says that the harsher rules are a result of warring government priorities. 'The main purpose of research policies should have been serving research and promoting innovation, but they now are also subject to the anti-corruption and disciplining goals,' he tells Chemistry World.
Although the new policy makes recommendations to tackle inflexible funding, whether it will succeed remains to be seen. Insiders reveal the document was drafted by the China Association for Science and Technology (Cast), which is a somewhat marginal organisation in China. Wan says that while giving scientists more independence seems like a solution to the rigid research system, different agencies governing science and technology need to coordinate with each other to ensure that the policy is successfully implemented. But getting different agencies, each with their own priorities, to coordinate is not easy.