A policy shakeup will see the EPSRC decide which areas of chemistry to fund
The UK's largest physical sciences funding agency has announced a big policy shakeup which will concentrate research money in areas of 'national importance'. This new direction, which the Engineering and Physical Sciences Research Council (EPSRC) describes as 'shaping capability', will squeeze certain chemistry sub-disciplines in favour of others and limit the role of peer review in funding decisions.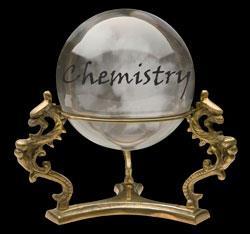 In consultation with stakeholders, the EPSRC has set about prioritising specific research areas. The research council has categorised their grant portfolio into a number of sub-areas and decided whether to 'grow', 'maintain' or 'reduce' funding support. The fate of only a few sub-disciplines have been announced so far and further decisions are expected over the next eight months. Synthetic organic chemistry is one of the losers and will see its support cut, while catalysis will get extra money.
Synthetic organic chemistry is having its funding cut despite the research council recognising that it underpins many other areas of research and has an important role in solving energy, healthcare and manufacturing problems. The EPSRC says that it will simply not be possible to maintain funding at past levels. The council says that, 'researchers in "reduce" areas will still be able to submit proposals but it is likely that competition for funding will be greater so that only exceptional proposals will be funded'.
The implications of the EPSRC's new policy on peer review are still unclear. An EPSRC spokesperson told Chemistry World that 'reviewers will be asked to consider importance as well as excellence in their assessment'. However, it appears that, in practice, the EPSRC will have the ability to overrule panels that rank funding proposals. If a proposal is highly ranked by peer review, the research council will have new powers to bump it down the list if it is not in a priority area, even if is of the highest quality.
Eleanor Campbell, head of the school of chemistry at the University of Edinburgh, UK, believes this is an extremely worrying development and one that will be disastrous for UK science. 'It is extremely dangerous and short-sighted to give funding agencies the kind of power that the EPSRC obviously has. Decisions on funding priorities should be made in an open, transparent manner by expert panels,' she says.
Tom Welton, head of the chemistry department at Imperial College London, UK, agrees and is adamant that 'responsive mode funding should be distributed based purely on scientific excellence, as defined by the scientific community, not according to the whims of EPSRC officers'.
Chemists also accuse the research council of trying to pick winners. Campbell worries that it is impossible to know which sub-areas will provide the most important breakthroughs and that cutting some off is dangerous. 'The best way to determine scientific excellence is through peer review. The EPSRC do not have a crystal ball.'
Many chemists in the community see this new move as part of the EPSRC's new stated goal to 'change from a funder to a sponsor of research'.
Another concern is that focusing funding will further reduce the UK's ability to produce world-leading research. 'It is of crucial importance for a country with the size and reputation of the UK to retain a strong, broad scientific base,' Campbell says. Welton agrees and is concerned about the impact on the retention and recruitment of academics. 'Clearly, you would be mad to come to the UK (or stay in it if you are here) if you work in an area destined for reduction,' he says.
'The squeezing of individuals out of EPSRC funding is not the by-product of this policy,' Welton says. 'It is its purpose.' This is also reflected in the EPSRC's recent change to their fellowship funding - fellowship applications will now only be considered from researchers in very specific research areas which mirror prioritised areas.
Leila Sattary