Some scientists unhappy at lack of transparency in funding process
Hepeng Jia/Beijing, China
The Chinese government has revealed that it will spend a total of 690 billion yuan (US$101.5 billion) on nine key science and technology (S&T) programmes as part of its 'middle and long-term plan'. Despite this announcement, many scientists are unhappy at the lack of transparency in the state funding process.
Although the nine programmes - including genetically modified (GM) crop seeding (Chemistry World China , April 2008, pC1), large plane manufacturing, water pollution control, new drug development ( Chemistry World China ,February 2008, pC1), coal-bed methane exploration, the fourth generation of the internet, advanced integrated circuit, and key epidemics control (Chemistry World China , October 2008, pC1) - have already been announced and mostly approved, this is the first time that the funding total has been revealed.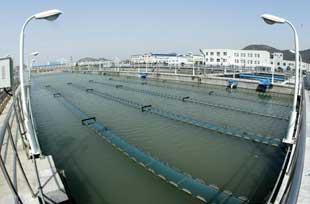 Of the 690 billion yuan, more than 200 billion (US$29.4 billion) will come from central government, 100 billion yuan (US$14.7 billion) from local governments, and the remainder from participating industries.
These enormous programmes have long been planned, but the economic slowdown could have facilitated the release of funding, says Yu Zailin, president of Beijing-based Weiming Fortune Gene Drug Research Centre.
In order to cope with the economic woes, the Chinese government has increased public spending, which Yu reckons may have also accelerated the government's technology programme plans.
Chemistry World has previously indicated that 10 billion yuan will be used for GM seeding research, 11 billion yuan (US$1.6 billion) for new drugs, and 3 billion yuan (US$441 million) for epidemics programmes. But none of these figures has officially been confirmed, with much of the related information related to the key S&T programmes remaining a 'state secret'.
This lack of transparency has been widely criticised by Chinese scientists who also question the legitimacy of the large programmes. 'The middle-and long-term plan has been dominated by some vested interest groups who shaped the funding programmes for their own research,' says Hao Bailin, a renowned theoretical physicist at Shanghai-based Fudan University.
The time allotted for bidding in each funding programme is also quite short - for example, only about 30 days for each of the sub-projects of the drug and epidemics programmes - leading many to say they are made only for those who already know the details. And no lists of evaluation committee members for each of the individual programmes have been publicised.
Most of the nine programmes have already been approved by the State Council - China's cabinet - with the remaining ones expected to get green lights by the end of 2008.