Polymeric catalyst can oxidise seawater without making toxic chlorine gas as a side product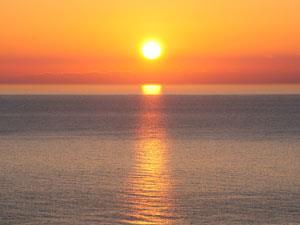 Scientists in Australia are
closer to harvesting hydrogen from two of the most abundant and naturally occurring resources in our environment
– seawater and sunlight.
Water oxidation, the first part of the water splitting reaction that can produce hydrogen, is difficult as it is so kinetically unfavourable. Using photocatalysts to overcome this energy barrier is appealing as sunlight can supply the required energy rather than needing electrical or thermal energy.
Unlike some photocatalytic water oxidation methods that use catalysts mounted on a semiconductor to form an electrode, a team, led by Jun Chen and Gerhard Swiegers, from the University of Wollongong, Australia, have shown that a manganese-porphyrin photocatalyst embedded in a transparent, intrinsically conductive polymer can successfully oxidise water. The polymer promotes charge transfer between the embedded photocatalysts and enables an unusually low onset potential (the point at which a photocurrent is observed).
Another other important benefit of the system is its high selectivity for water. In systems that use semiconductors, the holes on semiconductor surfaces extract electrons from chloride ions, as well as water. This leads to the formation of chlorine gas in non-pure water sources – such as seawater. 'Avoiding chlorine gas production was one of the main aims of this project as its toxicity can cause health and safety issues,' explains Chen.
Mauro Carraro from the University of Padova, Italy, who also studies water splitting, was impressed by the remarkable selectivity of the catalyst. 'The process is a step further towards the design of an effective artificial leaf,' he adds.
The research team now plan to investigate how to incorporate the technology into a functional hydrogen fuel cell.