The move increases product diversity at the generics giant and strengthens its branded products portfolio
US drugmaker Cephalon has agreed to a $6.8 billion (?4.1 billion) takeover bid from Israeli generics manufacturer Teva, which has beaten into second place Canadian pharma company Valeant.
Valeant launched a $5.7 billion hostile bid for Cephalon in April, but the Cephalon board described the bid as inadequate and advised shareholders not to participate.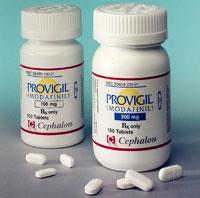 The deal strengthens Teva's position in the areas of central nervous system diseases, cancer and pain management. In addition, the company expects to save at least $500 million per year as a result of the merger.
The branded products of the combined companies will represent $7 billion in sales. Meanwhile, Teva says that it wants to increase sales of branded products from $4.6 billion in 2010 to over $9 billion in 2015.
The company made its name with generics, but branded products now contribute significantly to sales. The biggest in Teva's portfolio is Copaxone (glatiramer) for the treatment of multiple sclerosis, which made 2010 sales of $3.3 billion, 21 per cent of total sales at the company. Key patents covering the drug will expire in 2014, which means Teva - like many of its peers in the pharma industry - is keen to find new sources of sales.
Will it find them at Cephalon? The company made 2010 sales of $2.8 billion, with 41 per cent, $1.1 billion, coming from Provigil (modafinil) for the treatment of sleep disorders. And Provigil will face generic competition in 2012, under a deal struck between Cephalon and four generics manufacturers, including Teva.
The company will be hoping therefore that Nuvigil (armodafinil) will continue to bring in money after 2012. Nuvigil is based on the same molecular structure as seen in Provigil, differing only in that Provigil is a mixture of both enantiomers, mirror image forms, while Nuvigil consists of just one of those enantiomers. But the danger for Cephalon is that patients might instead switch to generic versions of modafinil.
Therefore, the product pipeline is important. In 2010, Cephalon spent $540 million on R&D. Products under development include: Lupuzor for the treatment of lupus (in Phase II trials), Cinquil (reslizumab) for the treatment of asthma (in Phase III trials) and Revascor (in Phase II trials), a stem cell treatment that Cephalon is working on in collaboration with Australian company Mesoblast.
Fintan Walton, chief executive of UK consultancy firm PharmaVentures, says traditional pharma companies may have missed a trick by letting Cephalon slip by. 'Big pharma has not woken up yet to the opportunity that still exists within the speciality pharma space.' Focusing on just one or two diseases that can deliver large profit margins is a viable strategy given the longstanding difficulties facing drugmakers, he adds. What does Teva bring to the table? 'Teva has the financial muscle to realise the potential of the Cephalon pipeline,' Walton says.
Andrew Turley
Interesting? Spread the word using the 'tools' menu on the left.