Government to change law that organisations say makes the country less appealing as a location for clinical trials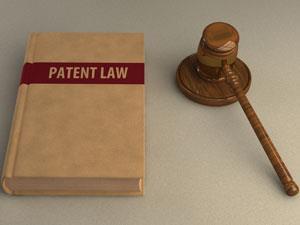 The UK has announced plans to amend aspects of its patent law that may be encouraging pharma companies to run their clinical trials in other countries.
The government intends to remove the risk of legal action against any company running a trial that directly pits a new drug against the on-patent market leader in the same therapeutic area. The measure is set to pass into law as part of the enterprise and regulatory reform bill in October 2013 or later.
Pharma companies typically run such trials to obtain market approval for their drugs. But in doing so, they risk infringing patents covering the other drugs. EU countries grant exemptions if the trials qualify as research, rather than commercial activity, and in 2004 the EU introduced a 'Bolar' provision into its patent laws granting exemptions where the research relates to requirements for obtaining certain marketing authorisations.
But the UK's legal interpretation of 'research' is narrow, explains Camilla Balleny, intellectual property partner at international law firm Pinsent Masons. Furthermore, the UK, Ireland, the Netherlands and Spain only apply the Bolar provision to generic, bioequivalent or biosimilar drugs, while Germany and other European states apply it to all studies and trials needed to obtain marketing approval of any medicinal product.
'The proposed changes in the UK mean a broader category of acts relating to approvals and health technology assessments will be permitted for all medicines,' Balleny says. 'Of course, it remains to be seen what the proposed legislation will look like, and what guidance will be given by the UK Intellectual Property Office (IPO) on the subject.'
The plan comes after the IPO informally consulted with organisations ranging from charities to pharmaceutical companies and key individuals in 2012. Of the 20 responses, 19 included requests that exemptions for clinical and health technology assessment trials be added to the patent act. Three said that companies are being advised or choosing to do trial work outside the UK because of the current risk of infringement. One pharmaceutical company said that internal legal costs to evaluate its freedom to operate were around £100,000 per case, and changing the law could save it £7 million.
Stephen Whitehead, chief executive of the Association of the British PharmaceuticaI Industry applauds the move. 'This is a welcome development that will make the UK a more attractive place in which to conduct clinical trials, which in turn will encourage pharmaceutical companies to continue operating here,' he says.