Researchers accuse regulator of face-saving U-turn over diabetes medication safety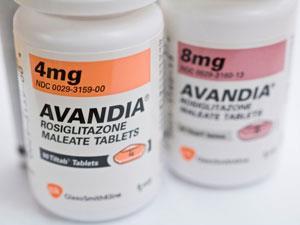 Restrictions on the controversial diabetes medication Avandia (rosiglitazone) are to be lifted by the US Food and Drug Administration (FDA). The regulator has re-evaluated clinical trial data that originally put the drug under massive restrictions in the US in and pulled it from the European market in 2010.
'Given these new results, our level of concern is considerably reduced,' explained Janet Woodcock, director of the FDA's Center for Drug Evaluation and Research in a statement.
Avandia, produced by GlaxoSmithKline (GSK), was previously one of the company's top selling medications. In 2007, a meta-analysis by cardiologist Steven Nissen at the Cleveland Clinic, US, raised significant concerns about the safety of the medication, finding that it raised heart attack risk by more than 40%.
The FDA has been unable to detect this increased risk in its own re-evaluation of the trial data, prompting it to lift the restrictions. However, Nissen is unconvinced: 'The FDA's motives in lifting restrictions were entirely self-serving,' he says. 'They failed to warn the public or physicians about this drug and now they are trying to re-write history.'
GSK will no longer be required to perform additional clinical trials to test the safety of Avandia against other standard diabetes drugs. They concluded that such a trial is no longer necessary based on the new evidence. Lars Rydén from the Karolinska Institute in Sweden disagrees with suspending additional safety testing. 'Halting the TIDE trial – comparing rosiglitazone with pioglitazone (and other diabetes drugs) – is a pity, since the outcome of that trial would have given us important findings about the efficacy and safety of these drugs.'
The re-evaluation of the clinical data has been criticised by researchers, as GSK's analysis has not yet been made public. 'GSK needs to release the data and allow independent analyses so that we can be confident in the safety of the drug,' says Harlan Krumholz from the Yale School of Medicine.
So far GSK has not asked the European Medical Association (EMA) to reconsider Avandia for the European market, although the agency confirmed it would assess any new evidence if asked. 'The EMA did the right thing by pulling the drug,' says David Juurlink from the Sunnybrook Health Sciences Centre in Toronto, Canada. 'The FDA did not, and I think they are now just trying to emerge from the debacle looking as good as they can.' Nissen adds that, from a practical point of view, lifting the restrictions is unlikely to have much impact. 'Physicians will not suddenly start using the drug again,' he says.