Plaintiff awarded $47.5m in damages
A jury has awarded $47.5 million to an Idaho man after finding that the anti-inflammatory drug Vioxx, made by Merck and Co., Inc., contributed to his heart attack.
Postal worker Frederick Humeston and his wife received $20 million in compensation and $27.5 million in punitive damages in the retrial, having lost their first trial against the US pharmaceutical company in 2005.
Humeston had taken Vioxx to relieve knee pain from a shrapnel injury sustained in Vietnam, and suffered a heart attack in September 2001, several months before Merck put stronger warnings about the risks of taking Vioxx on the drug's packaging.
Merck subsequently took Vioxx off the market in September 2004after their own research showed the drug could increased the risks of heart attack and stroke.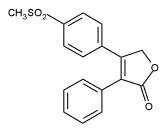 At the trail, Merck's lawyers pointed out that Humeston already had a higher risk of heart attack - he was overweight, with high blood pressure and cholesterol levels. 'We believe Mr. Humeston would have suffered a heart attack whether he was taking Vioxx or not,' said Hope Freiwald of Dechert LLP, a member of Merck's defence team.
'In addition to his many individual risk factors for developing coronary disease, Mr. Humeston actually had significant coronary disease. This takes decades to develop and had nothing to do with his use of Vioxx,' Freiwald added.
Merck has now won nine cases and lost five in ongoing litigation around Vioxx. But it faces roughly 28,000 cases over the drug. The company plans to appeal the decision in this latest case.