The Obama administration's long-awaited guidelines on scientific integrity
The Obama administration's long-awaited guidelines on scientific integrity issued on 17 December are receiving mixed reviews from US scientists.
Shortly after he took office, President Obama issued a memorandum on scientific integrity forbidding the misuse of science for political ends. More specific guidelines were expected within months, but the administration took almost two years, in the meantime drawing heat for its handling of science during the Gulf oil spill.
According to the new guidelines, government scientists can speak to the media and the public, provided they coordinate with their supervisor and public affairs officers. Agencies should seek out peer review whenever possible and they cannot edit or withhold reports by independent advisory committees. Agencies are also instructed to explain the assumptions and uncertainties related to important scientific findings.
President Obama's science adviser John Holdren described the guidelines as 'minimum standards including a clear prohibition on political interference in scientific processes and expanded assurances of transparency.' The agencies are to report to Holdren within 120 days, detailing how they will carry out the policy.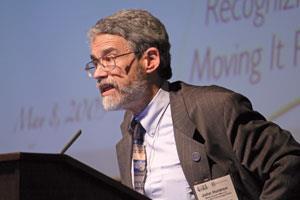 Reactions to the guidelines have been mixed. 'All in all, we are pleased with the memo, but of course a lot depends on steps the agencies take to implement it,' says Al Teich, science and policy programmes director at the American Association for the Advancement of Science. The Union of Concerned Scientists also gave the guidelines a favourable reception.
But for others the document is a disappointment. 'It was a very long wait for four pages,' said Jeff Ruch of Public Employees for Environmental Responsibility, based in Washington DC.
Roger Pielke Jr., of the Center for Science and Technology Policy Research at the University of Colorado at Boulder, US, thinks that the White House may have courted a cool reception by promising too much. 'I'm not sure that any single policy can do all the things for which the White House has raised expectations,' he says. 'I think that the lack of specificity in what constitutes "scientific integrity" makes the White House effort pretty difficult, and may help to explain some of their struggles.'
Rebecca Renner