Reagents freeze and power cuts dictate working hours in Kyiv
Last April, Olha Konshyna was in Vinnytsia, having left Kyiv on 25 February. At the time she was on maternity leave from her job as a chemical technologist for the cosmetics company T-LAB Professional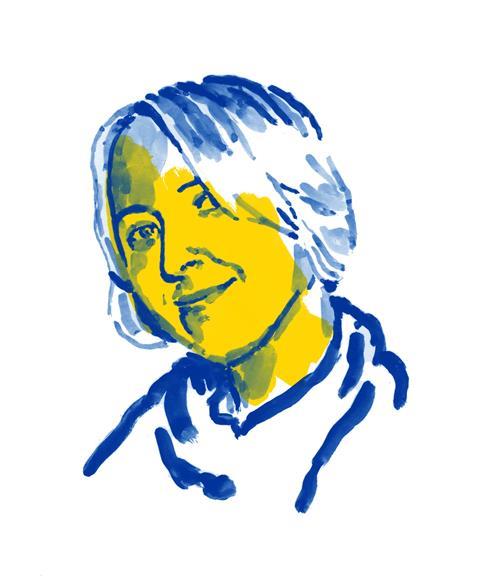 I came back to Kyiv with my child in September. It took a while to find a babysitter and organise everything for the baby, and I've been working since December in the laboratory at my previous job.
Aside from the war going on, not much changed. In our R&D lab in Kyiv, we are developing cosmetics for our production line in Lithuania, just as before. The lab officially closed for a while but it didn't move. Obviously, the conditions are not that good, but we are adapting. We don't have power generators, and it's 14°C in the lab, so some reagents freeze, and we need to adapt to power cuts. Not that convenient, of course. We do our best.
When there are no missile strikes some stability emerges, then with the next shelling the power cuts are less predictable. Working hours entirely depend on when we have power, so no 9am to 6pm as before. We come while there's electricity, and when there are power cuts we take our laptops to the nearby shopping mall and work there. When the electricity is back, at 4pm, we come back immediately to prepare some samples in the lab. We come to work on Saturdays too – there are fewer blackouts on Saturdays, so my husband takes care of the baby and I come to work for half a day.
In September we were invited to a conference in Lublin, Poland with our poster presentations. That work's been on hold because we are busy with other projects, but I've just started discussing a collaboration with a professor there. There's the prospect of going to another conference in Lublin, which would be really nice, like a window into normal life.
This article is based on an interview performed by Anastasia Klimash
Ukraine's chemists persevere through a year of war
1

2

3

4

5

Currently reading

Chemists in Ukraine revisited: Olha Konshyna

6

7

8