New UK age discrimination legislation came into force on 1 October. Employers should see it as a perfect opportunity to balance their workforce, says Craig Fleming
New UK age discrimination legislation came into force on 1 October. Employers should see it as a perfect opportunity to balance their workforce, says Craig Fleming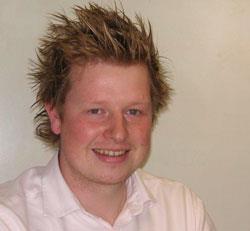 Age discrimination in the workplace is now banned in the UK, following the age legislation that came into force on 1 October 2006. The changes present a real opportunity for employers and employees alike to defuse the demographic time bomb that is facing the UK and many other European countries. People are living longer, having fewer children, working for less of their active life and retiring younger. This is economically unsustainable and is having a detrimental effect on many industries, including the sciences.
Age discrimination in the workplace is often thought to be limited to those in the twilight of their careers but this is a misconception. It actually affects people at all stages of their working life. A recent report by The British Council stated that 30 per cent of 18-24 year olds have experienced discrimination in this area, and almost half of those aged 50 and above have found themselves subject to some type of discrimination. Within the scientific and engineering communities this has resulted in an imbalance in the demographics, with over 50 per cent of workers being over the age of 50. This issue not only affects large pharmaceutical and biotechnology companies, but many small and medium sized organisations as well.
Lack of experience amongst graduates is an age-old problem. The recruitment firm that I work for has clients in this sector who say they want fresh graduates that have good, practical and industrially relevant experience. But without experience, how do graduates get that job?
Scientific companies are often unwilling to take any risks when it comes to younger workers because 'older, more experienced employees' appear to offer a safer option. This thinking will hopefully start to change with the new legislation, which is the ideal catalyst for change across the industry, and should be embraced. With fewer students taking scientific subjects at school and university, it is even more important that the wealth of knowledge and enthusiasm in the industry is properly utilised.
The problem will not go away overnight. Internship programmes that offer young scientists on-the-job learning at scientific companies are a good idea. Such programmes give them a chance to start building a r?sum? with on-the-job experience, begin to develop a network of contacts and pursue a scientific speciality.
While younger applicants should be given due consideration and allowed the opportunity to prove themselves in a role, it is also worth considering that many older scientists who have been made redundant or forced to retire after a successful career are often keen and willing to continue working in more junior roles. At this end of the spectrum, there are many people who find it impossible to gain employment because they are 'too experienced'.
The onus is on employers to change tack with regard to recruitment - not least to ensure compliance with the new legislation - in order to find the best person for the job. They should focus on the skills required for the job, ensuring that they are not asking for unnecessary amounts of experience or knowledge. Employers who are more open minded will ultimately benefit from improved staff retention, higher staff morale, fewer absences and higher productivity, helping to ensure that the UK scientific industry remains competitive on the world stage.
Age must no longer form part of the equation when selecting the right person for the role. From now on it is vital that all employers realign their thinking on this matter, to reap the inevitable benefits that the age legislation offers. It presents a perfect opportunity for employers of scientists and engineers to balance their workforce while embracing a more positive outlook on people, age and experience.
Craig Fleming is manager of the Newcastle branch of Kelly Scientific Resources, UK