Aventis accepted a takeover bid from French rival Sanofi Synthélabo, creating the world's third largest pharma giant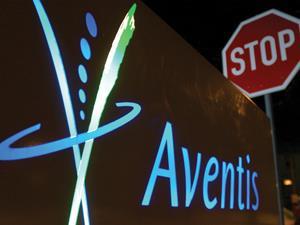 Aventis has finally accepted a bid from its French rival Sanofi Synthélabo, ending months of wrangling between the two companies and creating the world's third largest pharmaceutical firm, after Pfizer and GlaxoSmithKline.
Aventis had for some time fought off a €45bn hostile bid from Sanofi, despite the fact that the French government had openly supported the takeover. The government had discouraged a 'white knight' bid from Swiss pharmaceutical firm Novartis, openly displaying its enthusiasm for a French national pharmaceutical champion. It also stressed the need for France to guarantee access to vaccines in the event of a terrorist attack.
The new group will be called Sanofi-Aventis, and will be headed by Jean-François Dehecq, Sanofi's CEO.
Chemistry World (June 2004)

Ed. Since 2004 Chemistry World has regularly reported on the fortunes of Sanofi-Aventis, which has developed into a global healthcare company, with acquisitions including Zentiva, Medley, Kendricks, Acambis, Symbion and Merial. It is the world's largest producer of vaccines through its subsidiary Sanofi Pasteur. In 2011, Sanofi-Aventis acquired Genzyme and shareholders approved the change of company name to Sanofi at that year's combined shareholder meeting.