10 years ago in Chemistry in Britain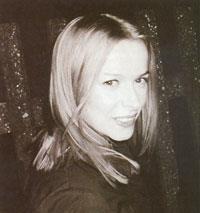 Over the years a number of chemists have moved into the world of the arts, including a biochemist who left the science world to pursue a successful career in music.
In the early 1990s, Dot Allison was the lead singer with the Scottish pop band One Dove . Since then she has gone solo and last year released an album entitled Afterglow. Her father holds a doctorate in biochemistry and her mother is a musician. 'I was exposed to both music and science from an early age', she says.
She studied applied biochemistry at Glasgow University, but quickly became involved in the city's music scene. 'I chose music over science because I am ultimately an artist and think that, having gone to an exam-oriented school, I initially chose biochemistry as it seemed realistic.'
Allison believes that creativity is the main parallel between science and music. 'In both you can go on experimental journeys into its confines, where each idea is a direct and proportional result of the entity in its immediate previous state having been modified. This type of creative work is fulfilling in its spontaneity.'
Letter from Jon Evans in Chemistry in Britain (January 2000)
Ed. Ten years on and Dot is still very active in the world of music. Her latest album is Room 7/12 , and she appeared live with many other stars in the Hepatitis Charity Gig on 26 November at The Paradise in west London, UK.
To read an interesting article on chemistry and music, see 'Music of the elements' (New Journal of Chemistry, 2008, 32, 571)