30 years ago in Chemistry in Britain
30 years ago in Chemistry in Britain
ICI marked the 50th anniversary of their agricultural station by opening a new Environmental Sciences Building (left). The new building was opened by B Weitz, Chief Scientist at the Ministry of Agriculture.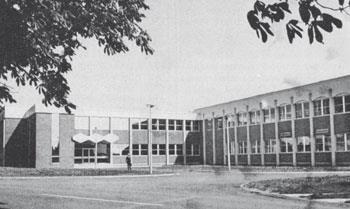 Jealott's Hill has had many successes in the past 50 years. Among them the discovery of the hormone weedkillers MCPA and 2,4-D; the development of the bipyridyl herbicides diquat and paraquat; the first synthetic fungicide ethirimol; pirimicarb, the near perfect aphicide that does not harm predators; and, in 1978, pirimiphos-methyl, a wide range insecticide of low mammalian toxicity that is particularly suitable for controlling pests of stored products and for use in the fields in animal health and public hygiene.
Chemistry in Britain (June 1978)
Flashback ed: To meet the demand for new chemicals to test for biological activity, in the late 1990s over $5 million was invested in extending the Jealott's Hill's laboratories. In addition, a new glasshouse complex costing over $14 million was opened, occupying 4000 square metres and providing modern facilities for the discovery and development of new weed control solutions.
Jealott's Hill International Research Centre, now part of Syngenta, was awarded Chemical Landmark status by the Royal Society of Chemistry at a ceremony on 23 November 2007.
Jealott's Hill currently employs over 800 scientists and support staff. For more information on the history of the centre see its 75th anniversary brochure produced in 2003, which can be downloaded from the web