Matt Brown is a 'freelance science writer based in London
As Matt Brown is a 'freelance science writer based in London,' it is perhaps not surprising that he missed out on reporting the first new pharmacy degree in the UK for around 30 years - that of the School of Chemical Sciences and Pharmacy at the University of East Anglia in Norwich (Chemistry World, March 2009, p72).
Our pharmacists, as with all modern pharmacy degrees, get a clinically and scientifically rigorous degree that is recognised by the RSC for its chemistry. We received accreditation from the RPSGB in 2007 when our first cohort of around 60 students graduated.
In the past two national students surveys we ranked at the top for pharmacy. In the 2008 RAE we came sixth in the UK for pharmacy, despite only coming into existence in 2003. All without a mention in Chemistry World.
While my congratulations go to colleagues at Kingston for their achievements, it would be nice to see similar recognition of Hertfordshire, Medway and other new schools that aren't based entirely in the capital.
M Searcey CChem FRSC
University of East Anglia,
UK
I always enjoy reading the Classic kit feature in Chemistry World, and wonder if some time it might feature a piece of kit I used regularly in the early 1960s - the Ostwald viscometer.
However, as a Yorkshireman I feel bound to point out an inaccuracy in the feature on the Hirsch funnel (Chemistry World, March 2009, p66). Huddersfield is not in the 'English Midlands' - in Hirsch's time it was part of the West Riding of Yorkshire, and though now within the Unitary Authority of Kirklees is still very definitely part of the wider White Rose county!
C A Child MRSC
Derby, UK
In an article full of interesting insights into commercial aspects of fragrance compound development, Emma Davies comments that the EU has made ingredient labelling mandatory and that it is limiting the use of 'possible' allergens in perfumes (Chemistry World, February 2009, p40).
Allergic contact dermatitis to fragrance chemicals is common, important and can cause significant problems to the consumer. The 7th amendment to the Cosmetics Directive, stipulating ingredient labelling of identified fragrance allergens above certain concentrations, has allowed fragrance-allergic individuals to avoid relevant allergens.
The author quotes Toni Gautier, corporate vice-president of R&D at Firmenich, as saying: 'Our clients would prefer not to have allergens on the label so in a lot of cases we are now generating fragrances that don't have the compounds in them.' He then says: 'It is a bit more difficult when clients want you to take these molecules out of existing perfumes without having any change.' These statements seem to indicate that industry wishes to side-step the legislation introduced to protect consumers. Clinicians have long suspected that some sectors of the fragrance industry are deliberately circumventing legislation by substituting non-restricted chemicals for the ones that must be labelled. These non-restricted chemicals may be degraded (eg by hydrolysis - isoeugenol (restricted), isoeugenyl acetate (not restricted)) when used by the consumer, resulting in exposure to the original chemical. This could be considered a cynical ploy to mislead the consumer and may lead to significant allergic reactions and debilitating skin disease, which may have impact on the provision of healthcare and other economic implications.
The implication of the quoted comments is that Europe is capriciously limiting the use of safe chemicals with only 'possible' allergenicity when actually it seeks to protect the consumer by limiting the concentrations of known allergens to a safer level to prevent epidemics of skin allergy and reduce the burden of skin disease. Legislation does reduce allergic skin disease and there is no interest in needlessly limiting useful and safe chemicals. Instead of trying to work around safeguards, industry should work to ensure that health is put first.
Jonathan White and Ian White CChem FRSC
St John's Institute of Dermatology, London, UK
Following the chemical science piece entitled Iron helps oceans capture more carbon (Chemistry World, March 2009, p22), I note that the decision has been taken to 'mimic nature' by adding several tonnes of iron sulfate to the ocean off South Georgia. The view is that this is part of the natural CO2 regulation mechanism that has been functioning for millions of years within the waters of the Southern Ocean, which is relatively isolated from other sources of iron.
The aim of the experiment rests on some pretty spectacular figures. Since the Southern Ocean covers about 50 million square kilometres, it is reckoned that if all of it could be treated with iron, the resulting algae would remove 3.5 billion tonnes of CO2.
I can imagine that the usual scale-up problems will prevail: the full implementation would need around 90 million tonnes of iron to be dumped into the ocean. It is not clear what effect this might have on other forms of life there, including fish. If the algae don't sink as hoped, because of a 'leaky biological pump' as is claimed to be the case from another study, they may well rot on the surface and produce methane rather than CO2, which has 100 times the global warming potential of CO2.
C Rhodes CChem FRSC
Caversham, UK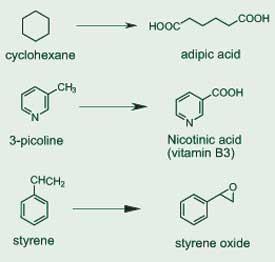 The feature article by Emma Davies on C-H activation catalysts certainly makes fascinating reading (Chemistry World, February 2009, p50). The work conducted by Christina White and others on selective C-H activation, which she describes, shows the extent of the significant progress that has been made in designing new catalysts for this important task.
White's elegant work, using H2O2 as oxidant, entails the design of novel homogeneous catalysts to effect conversions of great interest to pharmaceutical and synthetic organic chemists. But it must not be forgotten that C-H activation is of central importance in the petrochemical and fine-chemicals industries and that for such purposes new heterogeneous catalysts (upon which we have focused) have been successful.
By designing nanoporous solids in which well-characterised active centres are anchored to (or constitute specific regions of) the framework of their inner walls, many highly selective oxyfunctionalised hydrocarbon products may be produced using O2 or air (or a solid source of active H2O2) as oxidants under environmentally benign conditions, often requiring no solvent.
Typical examples include:No protection groups are required for these industrially significant conversions, but advantage is taken of single-site heterogeneous catalysts to achieve the required regio-selectivity or shape-selectivity.
Sir John Meurig Thomas
University of Cambridge, UK
R Raja MRSC
University of Southampton, UK