A microscale filtration aid pinned to the wrong name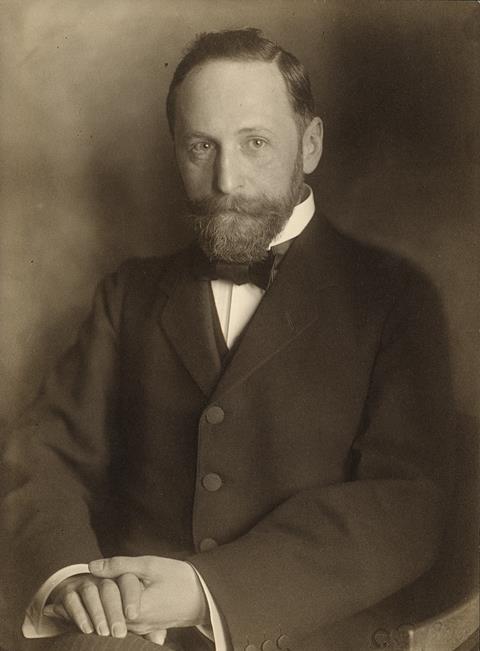 If your country were to descend into war and authoritarian chaos, how would you behave? It is hard to imagine such a situation. Yet given the political gyrations of the last few years, the question is no longer quite so academic as it might have been a decade ago. For German scientists, such ethical questions recurred repeatedly in the first half of the 20th century, and few responded more strikingly than Richard Willstätter, one of the most brilliant chemists of his generation.
His parents had assumed that he would go into the textile business, with his father. But around age 12 he began to dream of becoming a scientist. At university in Munich he was inspired by Adolf von Baeyer, whose synthesis of indigo was the stuff of legend. But Baeyer wouldn't have him as a student. The alkaloid chemist Alfred Einhorn, who was working on the structure and chemistry of cocaine, took him on. By the time Willstätter graduated, he had evidence that Einhorn's proposed structure was wrong; Einhorn was upset and banned him from working with cocaine.
But Baeyer had finally realised that Willstätter was exceptional and took him on for his Habilitation work. Willstätter cunningly avoided cocaine but explored closely related alkaloids. It took him two years to establish that the core was a seven-membered carbon ring with a nitrogen bridging the middle. All of this was done, of course, without spectroscopic aids; methodical oxidation, reduction or bond cleavage led to simpler fragments, each of which was identified by combustion analysis, derivatisation and comparison with known compounds. Reversing the process, in a series of brilliant papers he reconstructed cocaine, starting from a simple seven-membered compound, suberone (cycloheptanone).
In 1903, he married Sophie Leser, the beautiful daughter of one his colleagues. The couple moved to Switzerland, where Richard had been appointed professor at ETH Zurich. Despite a huge teaching load, his work on alkaloids continued. He established the structures of the chlorophylls and showed that they contained magnesium and a porphyrin ring. His delight in obtaining one derivative was such that he sprinkled the gleaming crystals onto a plate on the dining room, to share his excitement with his wife. But in 1908, disaster struck: Sophie suffered a ruptured appendix and died, leaving him bereft. 'I had so little time in my marriage.' But because 'my children were entitled to grow up in a happy environment … I will be their mother'.
Willstätter poured his energy into family and chemistry. When the Kaiser Wilhelm Institutes (the precursors to today's Max Plancks) were set up in 1910, Willstätter took up a chair in Berlin. He lived next door to Fritz Haber, who directed the adjacent Institute. Haber was on the cusp of his ammonia synthesis when the first world war broke out. Utterly convinced that Germany had been acting in self-defence, Willstätter, Haber, Baeyer and many others signed the Declaration of the Ninety-Three, an impassioned defence of Germany that caused outrage abroad, a signature he later regretted.
But in 1914 he and Haber asked what they could do for their country. Haber insisted on volunteering and pressed the government to let academics contribute to the war effort. His efforts to develop poison gases would be enormously controversial. Willstätter stayed focused on his own research. But when Haber asked him for help to develop masks to protect the troops from the poison gases of the enemy, Willstätter developed a three layer filter impregnated with the base urotropine (hexamethylenetetramine) that could absorb both chlorine and phosgene. Along the way he inhaled many whiffs of phosgene – he would ruefully comment: 'It would have been better if I had sacrificed my beard to the cause.'
In spite of the war, Willstätter was awarded the Nobel prize in 1915. When he travelled to Stockholm he was strip-searched by police looking for any gold he might be smuggling. He later noted the irony that he would be returning with a gold medal.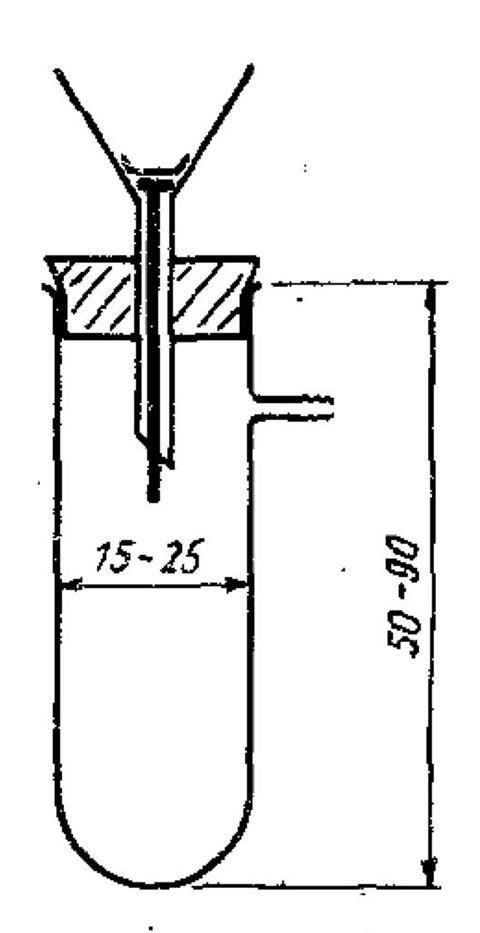 Much of Willstätter's work was on very small scales. Extracting tiny quantities of natural products from leaves and flowers required the new micro-techniques of Friederich Emich and Fritz Pregl. But Willstätter's name is associated with a device that he never invented: the filtration nail. Used to filter very small quantities of material, the nail is a glass rod that fits into a conventional filter funnel. The melted and flattened top forms a platform. The funnel is placed in a suction flask and the slurry of product poured onto it, the solvent slipping between the nail and the walls of the funnel. The nail can be pushed back up, allowing the crystals to be collected with almost no loss. I have never seen one in use, but it still appears in German glassware catalogues, and has lost any association with its original inventor, Emil Josef Diepolder, about whom little is known.
Willstätter, a secular Jew, found the interwar years increasingly difficult. The search for blame for Germany's defeat and growing economic difficulties led to a rising tide of anti-semitism. He succeeded his mentor Baeyer in Munich. In 1924, when a supremely qualified, but Jewish, candidate for a professorship was rejected, Willstätter's reaction was immediate. He resigned his chair on the spot and vowed never to set foot in the institute again. In spite of both students' and colleagues' entreaties, Willstätter never wavered, communicating with his last student only by telephone. In 1938, after the Gestapo searched his house and his belongings were confiscated, he fled to Switzerland where he died in 1942.
In an age of simple clicktivism, many of us marvel at the bravery of those who put their careers, even their lives, on the line for what they believe in. If push came to shove, would we stand up and be counted?
Correction
This article was updated on 6 January 2023 as it previously referred to the nail being used with filter paper, when it actually works without it.