DVD and digital download
2018 | £12.57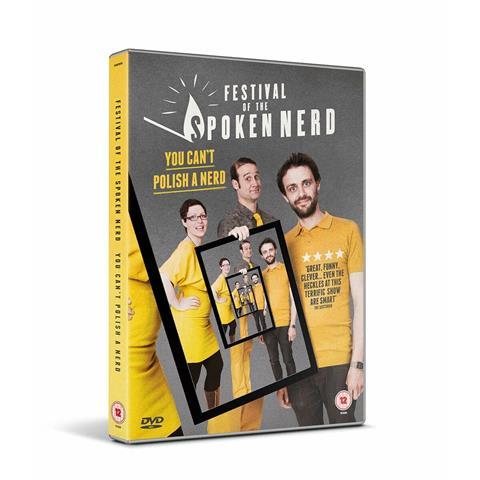 The problem with nerds is they sometimes focus their considerable talents on the wrong things. Fittingly, perhaps the same could be said about Festival of the Spoken Nerd's (FOTSN) latest DVD You Can't Polish a Nerd, where its best bit is an incredible bonus feature.
If you're not familiar with FOTSN, it is a trio that perform live comedic science shows. Physicists Helen Arney and Steven Mould and mathematician Matt Parker take turns to sing, do live experiments or explain quirky scientific or mathematical concepts on stage. In You Can't Polish a Nerd, they discuss how not to film inside a microwave, the radioactivity of bananas and annoying your builder with awkward tiling patterns, amongst other things. Chemistry World readers in particular may appreciate Arney's updated version of Tom Lehrer'sThe Elements song.
You Can't Polish a Nerd maintains the quality of FOTSN's scientific material (Mould, in particular, has a knack of telling engaging stories into which he weaves the science demonstrations) of their previous DVD, Just for Graphs. However, it also retains the shortcomings of their scripted humour. Played off as spontaneous jokes, some of this is unconvincing and somewhat jarring to watch, unfortunately.
In fact, there's something about the format of their live show that falls a bit flat on the TV screen. This is typified by the bonus feature, a small segment made specifically for the DVD that is completely different to their main show. I won't spoil it here, but it is the DVD's best bit, so outrageously clever and hilarious that you can't help but feel that more material of this type would be a better use of the format than a mere recording of the stage show.
As it stands, however, despite entertaining you with their obvious creativity and talent, You Can't Polish a Nerd leaves you wishing that FOTSN could apply some of that creativity to the production of their DVDs.