The management of chemical process development in the pharmaceutical industry
The management of chemical process development in the pharmaceutical industry
Derek Walker (ed)
Wiley Interscience 2008 | 416pp | ?52.95 (HB) ISBN 9780470171561
Reviewed by Trevor Laird
There have been few books written on the subject of chemical process development so a new volume is always welcome. Derek Walker's book is a highly personal account of his time at Arapahoe Chemicals, Glaxo, BMS and Schering Plough in the period 1960-1996. After a short introduction he begins with a chapter on People: Leadership, visionaries, acknowledgements and awards. I agree with this philosophy that people are the most important aspect of process R&D, but readers who do not know the individuals mentioned in this chapter will quickly skip over the eulogies of his former colleagues that occupy many pages (with photos) and move on to the real 'meat'.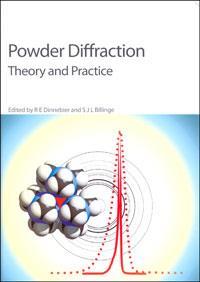 Of most interest to chemists and engineers working in the pharmaceutical industry will be the personal accounts of projects in the b -lactam and steroid fields, and the detailed case studies which follow. It is always interesting to find out what goes wrong and how it can be put right.
The title of the book implies an emphasis on the management of process development and there is a chapter on organisation as well as ones on process safety, patents, the environment and regulatory affairs. The author also explores the difficult relationships between chemistry and chemical engineering, emphasising how important for success is the close working together of these two disciplines. The subject matter in these chapters should be well known to most chemists from the literature (books and journals) and training courses, but Walker uses interesting examples from his own experience to emphasise the points he wishes to make.
Process R&D has changed phenomenally over the past 30 years and inevitably, Walker's account is a historical journey through past ways of dealing with issues which may not be so relevant today. He does finish off, however, with a section on the future, dealing with issues such as science education, bureaucracy reduction (amen to that!), trends and technologies, and fantasises about what the future will bring in a most enjoyable philosophical discussion.
In summary, despite this last chapter, this account is a historical perspective, valuable for the detailed examples which have, in the main, not been published before. The highly readable 'autobiography' is a useful addition to the library of any process development chemist or engineer, but readers are advised that the idiosyncratic style is not to everyone's taste.