Mass spectrometry: a textbook (2nd edn)
Mass spectrometry: a textbook (2nd edn)
J?rgen Gross
Heidelberg, Germany: Springer
2011 | 754pp | ?81 (HB)
ISBN 9783642107092
Reviewed by Alison Ashcroft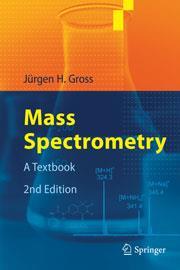 This is a serious and substantial textbook, which will be invaluable for established users of mass spectrometry wanting to revise their knowledge, as well as newcomers wishing to learn the subject from an historical and extremely thorough viewpoint. The text explains in detail, with excellent figures and photographs, the principles of mass spectrometry from ionisation techniques (starting with electron impact) through to instrumental designs (finishing with travelling wave stacked ring ion guides and orbitrap technologies).
Each chapter is headed by a series of Learning objectives, interspersed with boxes highlighting key facts and equations, and finishes with an extensive list of references (frequently in excess of 200 references per chapter). The appendices cover isotope patterns, common fragment ions and a method selection table.
In the seven years between the first and the current editions of this book, much has changed in the field and to reflect this, several recent developments in mass spectrometry have been incorporated into this new edition, including ambient ionisation and the range of more recent tandem mass spectrometry techniques. Another significant addition is a new chapter on inorganic mass spectrometry. However, the book remains true to its original intention and represents a solid and accurate treatise on small molecule organic mass spectrometry.
It is difficult to be critical about such a thorough treatise, but there are some areas of wide current interest, that have been mentioned only fleetingly, key examples being online chromatography techniques, biomolecular analyses, and ion mobility spectrometry-mass spectrometry. One does wonder if a newcomer to mass spectrometry would benefit more from this impressively high level of instruction in these areas, even if this did mean less space dedicated to techniques which are used very little these days, for example fast atom bombardment and plasma desorption mass spectrometry, to name just two.