If you are thinking of moving into teaching, it's worth first examining your motives and work shadowing a teacher, says Caroline Tolond
If you are thinking of moving into teaching, it's worth first examining your motives and work shadowing a teacher, says Caroline Tolond
Q I am interested in moving into teaching and wonder what the best route would be. I have over 10 years experience in industry in a pharmaceutical environment. My reasons for looking at a change in career are both personal and professional, but I'm concerned that I could be the only mid-career trainee teacher and that my age could be a barrier.
A You ask whether you would be unusual as a mid-career newly qualified teacher (NQT). Well, I can reassure you that this wouldn't be the case as a third of people who started teacher training in England during 2008/09 were over the age of 30.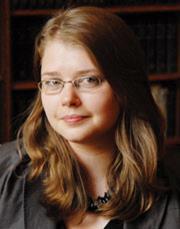 Anecdotally I can also report that the RSC's Careers Service is receiving a higher number of enquiries about teaching at the moment. This increased interest is reflected in the teaching recruitment figures where a rise of 6 per cent in the number of science trainees with a chemistry specialism has been recorded for 2007/08 compared with 2006/07.
So yes, a career in teaching is possible for you, but can I take a step back a moment and ask what led you to consider re-training as a teacher? Many people I speak to want to share their knowledge and enjoyment of chemistry, but teaching is much more than imparting knowledge - it's also about providing pastoral care for the young people you're working with.
To get a rounded picture of what teaching today is like then it is worth trying to get into a school (or if possible, a couple of different schools) to work shadow a teacher for a few days. This should give you a warts and all insight into the life of a teacher both in and out of the classroom and should be a good acid test as to whether teaching is right for you. If you have problems getting this experience then have a look at the TDA's website, which has information on schemes that allow you to experience teaching first hand.
If, after some soul searching and getting classroom experience, you still feel that teaching is for you, then there are a number of training options available. As you already have a first degree and have been in work for a while you could consider the following options:
Postgraduate courses: Postgraduate certificate in education (PGCE) and School centred initial teacher training (SCITT)

Employment-based teacher training: Graduate teacher programme (GTP)
All these training routes, except SCITT, are offered in England and Wales. In Northern Ireland you can also enter teaching via a PGCE and in Scotland the Postgraduate diploma of education (PGDE) is the equivalent to a PGCE.
Which route is right for you will depend on your personal circumstances. PGCEs can be done full time, part time, and even more flexibly, online, via the Open University and iTeach run in part by Canterbury Christ Church University.
You might also want to consider how you would fund your training. There are bursaries for teaching courses in England and Wales and in 2009/10 this will be ?9000 for science PGCE and SCITT students, but there are tuition fees to come off that, whereas the GTP route offers an unqualified teacher's salary from about ?15 000 a year. The funding situation in Scotland is different (chemistry isn't a shortage subject there) - check out the teaching in Scotland website for more information.
If it all seems a bit daunting then, if you are in England and looking to work in the state sector, you could join the new Transition to teaching programme. The programme will assign you a personal development adviser throughout your journey into teaching to provide you with personal support to bridge the gap between industry and education.
Alternatively you could apply for a teaching position at an independent school, where there are no requirements to hold a teaching qualification, although increasingly applicants are qualified. If you are interested in finding out more about teaching in this sector then the Independent Schools Council have information on taster sessions they run across the UK.
Good luck with whatever you decide!