The key advice for those coming back to work
Most people will take a break from their career at some point. Whether because of children, ill health or a desire for travel, around 90,000 people per year take some sort of extended time away from work. So, what do you do when it's time to return?
Recap what you know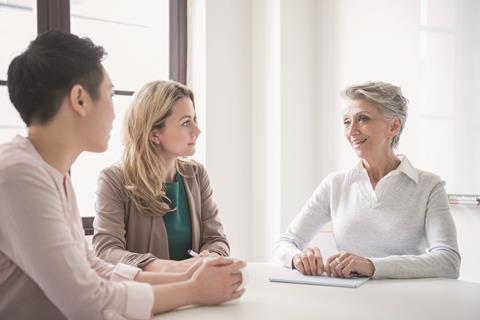 It is often the case that people make the assumption that after a period of disuse, some skills may have been lost and experience a lapse in confidence after a period out of office. However, often these fears are unfounded. Even if you are a little rusty in Excel or can't quite remember how to un-jam the printer, the time spent away will have provided a plethora of valuable transferrable skills. 'Just because it wasn't paid, doesn't make your experience any less relevant,' says Laura Woodward, a careers specialist at the Royal Society of Chemistry. 'The hours spent wrangling a school committee or climbing Kilimanjaro can be of equal value as time in a conventional job.'
Be prepared
In some cases, especially if you intend to return to a research-led environment, returning to work may require a higher level of preparation. In these instances, it is important to ensure that you are up-to-date with any recent literature and developments. If you've stayed in touch with friends or colleagues in the industry, they can be a valuable resource for current information.
A common assumption is that more qualifications equate to greater success. However, before investing your time and money into extra courses or retraining, it is vital to check with the prospective employer. Unless a specific set of requirements appears consistently across companies and job descriptions, it is unlikely to be worth gaining it independently – if it is important, it is highly likely that the employer will enrol you themselves.
Look for alternatives
Sometimes it is not possible or desirable to dive straight back in where you left off, and you need to look for another position. In order to consolidate and support returning workers, many employers have established 'returnships'. These programmes are usually short-term employment contracts which act as a bridge back into senior roles. Since 2014, the number of programmes has increased 10-fold, with more and more high profile businesses joining the bandwagon.
However, corporations are not the only option. Several universities have begun instituting career development fellowships. An example of this is the University of Oxford's Dorothy Hodgkin Career Development Fellowship, designed to attract outstanding scientists returning to academia after a career break.
Ask the employer
Part-time positions can be notoriously difficult to come across. However, just because they don't tend to be advertised doesn't mean that they're not available. Woodward recommends contacting each individual employer for further details about the position. 'Often, there is a degree of flexibility within positions – it could be possible to job share or negotiate different hours, but you won't know until you ask.' According to Woodward, it is always better to have the conversation upfront, rather than try and alter a full time position further down the line.
Be open and enthusiastic
Employers recognise that people often take breaks in their careers. However, it is common for people returning to work tend to underplay their reasons for absence, leaving a gap on their CV. 'If you don't address this gap, the recruitment team are more likely to make their own assumptions,' warns Woodward. 'It can be beneficial to address the reasons for the absence in a cover letter – this can be a great opportunity to showcase the transferrable skills you've gained.'
And when it comes to applying for any position, enthusiasm is key. Passion about the subject and the job will set you apart from other applicants, often making you a more desirable hire than someone with more qualifications. Skills can be taught, but you can't train people to care. As Woodward says: 'When you find something you're genuinely interested in, the rest follows.'