Carol Robinson left school at 16 with no science qualifications but found her way to the top
Carol Robinson left school at 16 with no science qualifications. Today she is a L'Oréal–UNESCO 'For Women In Science' laureate. Emma Davies tracks her path to professorship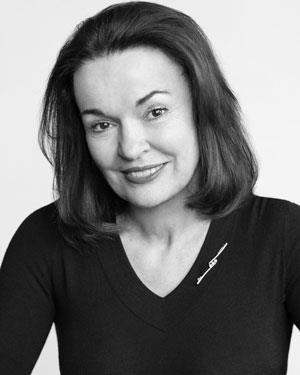 Carol Robinson has always loved puzzles. In her late teens, while working as a technician at Pfizer in Kent, UK, she kept a private lab notebook to see if she could unearth patterns in mass spectrometry results. Four decades and many awards later, she is professor of chemistry at the University of Oxford, using a mass spectrometry technique that she pioneered to reveal the secrets of cell membrane proteins.
Robinson's path could have been very different. Her father encouraged her to go to a technical school, where she was taught to cook, lay tables and starch linens. But she escaped from a life of domesticity thanks to an opportunity at Pfizer: aged 16, the frustrated Robinson leapt at the chance to take charge of a mass spectrometer as a lab technician.
She soon fell for her temperamental machine, taking it apart and tinkering with it to get perfect results. But as the years went by, she grew increasingly dissatisfied. Although a true expert in mass spectrometry, she was called on to educate fresh graduates on double her salary who would then become her managers.
The hard way
So Robinson took action. In the evenings, she studied for national certificates in chemistry before becoming an RSC graduate at Medway College of Technology in Kent. This gave her the impetus to leave Pfizer to study for a master's at the University of Wales. She went on to study for a PhD at the University of Cambridge, wowing her interviewer with her mass spectrometry knowledge, then working 'ridiculously' hard to finish her PhD in just two years.
Robinson then chose to have an eight year career break following the births of her three children. In those internet-free days in the 80s and early 90s, keeping up with scientific advances from home was nigh on impossible, yet Robinson did what she could, snatching moments to pore over New Scientist magazine in the local library while her children were otherwise occupied with story time.
On one such occasion she came across an advert for a postdoc post at the University of Oxford with Chris Dobson. After so long away from science, Robinson didn't feel confident in her presentation skills but 'made a real effort to get on with the people on the interview panel'. Once again, her role was to run a mass spectrometer but Robinson persuaded Dobson to let her do her own research every Friday, provided all of her routine work had been done. 'That was the best day and was when I started exploring,' recalls Robinson. She now describes Dobson as instrumental in her career, as 'someone who really believed in me and made me believe in myself'.
Robinson was fascinated by the idea of using the mass spectrometer to study large protein molecules in the gas phase. 'People were very happy working in solution, but gas phase was a new environment,' says Robinson. It became clear to her that proteins could remain folded in the gas phase, which she proved by modifying the mass spectrometer, once even taking a drill to a gleaming new piece of kit. This was a real breakthrough – it had always been believed that the proteins could not act naturally without their shells of water. Robinson vividly remembers the 'dream day' that she made her discovery, against the expectations of many of her fellow scientists.
The hard won
Within five years, Robinson had become a Royal Society research fellow. A professorship followed in 1999. But she didn't yet feel fully settled. 'For some people, I was still the person that ran the mass spectrometry service. I felt I had to move away – somehow some people couldn't accept that I had moved on and was running my own research group,' she recalls. Robinson became a professor of mass spectrometry at the University of Cambridge, before returning to Oxford in 2009.
She now works on membrane proteins which are 'very challenging' because they are not soluble. The team uses detergents to keep the proteins in solution but recently discovered that it is possible to release protein complexes from detergent micelles in the gas phase of the mass spectrometer. Membrane proteins have an intimate relationship with lipids, and Robinson's work is now shining a light on how lipids and drugs interact.
Robinson recently contacted her former Pfizer colleagues. 'We always thought you were such a shy girl,' they had said. 'I always sat down and did my mass spectrometry and didn't really talk very much.' If only they had known what was going on inside her head.