Sarah Houlton talks to Sharan Bagal about life as a medicinal chemist
Sarah Houlton talks to Sharan Bagal about life as a medicinal chemist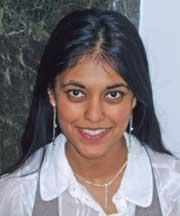 If you're considering a career in medicinal chemistry, then talking to Sharan Bagal at pharma giant Pfizer might be just the boost you need. Bagal decided she wanted to be a medicinal chemist during her PhD with Jack Baldwin at Oxford. 'I was keen to find a career that challenged me scientifically and which used my training in organic synthesis,' she says. And after gaining a further year's experience as a postdoc with Samir Zard in France, she accepted a job as a trainee medicinal chemist at Pfizer. She's now been based in their labs in Sandwich, Kent for two-and-a-half years.
'My job is a great mix of synthesis and drug discovery,' she says. 'As a trainee designer, you start off doing a lot of synthesis while your knowledge of medicinal chemistry grows. Learning the subject is fascinating - there are so many new concepts to grasp. While the fundamentals can be learnt from a text book, you can only really learn how to be a medicinal chemist by actually doing the job, getting a 'feel' for designing compounds that have the biological activity we want, and which don't have other biological activities that can cause side-effects. You can only learn this sort of thing from working with and hearing about real-life examples.'
Bagal also loves the fact that she works as part of a team - it's very different from a PhD or postdoc project. 'We're all working on the same project, so there's always other people to talk things through with,' she says. 'The team consists of both medicinal chemists and synthetic chemists. And I don't just work with other chemists - I get to interact with scientists from other disciplines, such as biologists who find out whether the compounds I've designed really are active, and drug metabolism experts who work out whether they are likely to be stable in the body. I've learnt so much just by seeing the results of their experiments and how they match up to our predictions.'
A typical day for Bagal starts with checking whether any new data on the compounds the team has made has arrived. These results determine what next steps will be made in the drug design process - either because the activity they were hoping for is there, or because it isn't. She also checks the literature - alerts arrive in her inbox every night - to help keep on top of the field. And then it's down to the business of designing the next potential lead compound - and getting on with synthesising it.
Stick with the team
'I think it's important to carry on with synthesis while you're training as a medicinal chemist,' she says. 'Otherwise, there's a danger of removing yourself from the rest of the team who work in synthesis while you're learning - and it's important that we all work together. As you gain more experience, the amount of medicinal chemistry you do increases, while the synthesis side decreases. My boss, the team's design lead, is an experienced medicinal chemist who concentrates solely on medicinal chemistry, and there's another trainee medicinal chemist in the team who started a year after I did so is still doing more synthesis than I do.'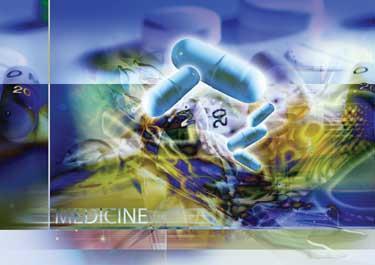 Bagal supervises a graduate chemist in her team, and mentors a chemist from another team. 'With my supervisee, the focus is very much on practical and technical chemistry skills, whereas it's more going through research papers and problem solving with the graduate I mentor,' she says. 'It's also really useful for me as it makes sure I keep up with what's going on in the literature!'
While the job market in the pharmaceutical industry is uncertain at the moment and (as with so many other sectors) no one can rely on having a career within a single company for life, Bagal has no regrets about her choice as it offers her great opportunities for learning and promotion.
And she believes there will always be opportunities for good scientists. 'The great thing about medicinal chemistry is that you're faced with problems and you've got a variety of tools to help you solve them,' she says. 'You develop a hypothesis, and synthetic chemistry helps you prove or disprove it. I have so much freedom to try out my ideas and see if they work - and it's very rewarding when they do.
I am learning a whole new science.'
Sarah Houlton is a freelance science writer based in London, UK