Steffi Friedrichs tells Emma Davies how an open-minded attitude led to her becoming director general of the Nanotechnology Industries Association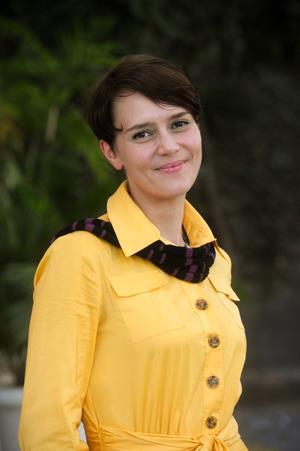 Steffi Friedrichs, founder and director general of the Nanotechnology Industries Association (NIA), seems willing to try anything, within reason. While travelling to an OECD (Organisation for Economic and Cultural Development) meeting in 2008, a Paris Metro strike meant that she shared a taxi with a stranger who was part of a team planning to climb Mount Kilimanjaro. Friedrichs was soon celebrating at the summit. 'I wouldn't have booked the trip myself but being up there on Kilimanjaro was fabulous, absolutely breathtaking,' she recalls. On another occasion, she followed a suggestion to bungee jump 220m from South Africa's highest bridge, across the Bloukrans River, as it was 'on the way' to her destination. In her busy Brussels-based life, Friedrichs makes the most of every work trip abroad, benefiting from 'some fabulous hosts'.
Raised on a farm near Braunschweig, Germany, Friedrichs was always interested in nature and drawn to natural sciences. She focused on mathematics and chemistry, devoting her spare time to an award-winning chemistry project to build UV detectors to help people predict daily radiation exposure.
Higher education
While studing chemistry at the Technische Universität Carolo-Wilhelmina zu Braunschweig, she spent six months as an Erasmus student at Leicester University, UK, where she worked with inorganic chemist John Holloway. 'I played football for my inorganic chemistry team and became known as a very fierce German.' Friedrichs would happily have stayed in England but was required to return to Germany to obtain her diploma, something she did in four and a half years, a remarkable accomplishment compared with the average of seven and a half.
Inspired by Holloway's experiences at Oxford University, Friedrichs decided to follow his lead and enquire about PhD opportunities with Malcolm Green, a catalyst expert, co-founder of university spin-out Oxford Catalysts and one of the first people to work on carbon nanomaterials. Friedrichs was drawn to a group in the basement working with carbon nanotubes or 'soot', leading her to move away from the solutions chemistry she was familiar with and towards electron microscopy.
Following her PhD, Friedrichs secured a place as a 'career development fellow' at Oxford, which enabled her to combine research and teaching for two years. She then met Mark Welland, who was setting up the Nanoscience Centre at the University of Cambridge and suggested she apply to run its new master's course in nanotechnology. 'I had never thought of myself as a technologist until that time,' says Friedrichs. She designed the course from scratch, pulling in lecturers from a range of departments but soon after decided that teaching was not for her.
Master Matchmaker
From the Nanoscience Centre, Friedrichs moved to Cambridge-based consultancy firm TTP, where she helped to build a nanotechnology specialism and found her talent for 'matchmaking' industry clients with regulatory concerns. 'I soon became drawn into risk-based analysis, advising companies on where they could find out more about risk management for nanotechnology,' she recalls.
Many of the nanotechnology clients expressed a need for representation, but at that time there was no industry association dealing with their area. So they decided to create one, based around the frequent stakeholder meetings they were already having with regulators and government departments. A friend encouraged Friedrichs to apply to be director. 'Three years later, NIA became a proper membership organisation charging companies to be part of it,' says Friedrichs, who moved to Brussels in 2009 to set up a branch of the NIA there.
In the early days of the NIA, the UK government matched £1.8 million of industry funding through its Link scheme. Key to its early success was a large public-private partnership with the UK government and NIA member companies called Prospect, run in collaboration with the OECD. 'We are recognised at OECD level and therefore recognised by a number of other governments and by industry as doing some really good work,' she says. The NIA is currently celebrating funding for four projects from the EU Horizon 2020 programme, one of which will see computer game developers and graphic designers create a novel way to explain nanotechnology to the public. Friedrichs is keen for the NIA to move away from nanotechnology safety into 'technology analysis'. 'The safety consideration is important and will always remain a central topic but it would be nice if we could add to our portfolio services to do with success and implementation of nanotechnology,' she says.
But for her, it's now time to try something new. After eight 'fabulous' years at the NIA, she is moving on, going to the OECD, where she will work as a policy analyst for nanotechnology and associated fields.
Emma Davies is a science writer based in Bishop's Stortford, UK