Kabrena Rodda and Laura Denlinger talk about training Iraqi scientists in chemical safety and security
In a country ravaged by wars and insurgency for a generation, chemical safety and security best practice is often not a priority. Yet as Iraq recovers, its chemists are working hard to improve standards and prevent chemical weapons falling into the hands of rogue elements such as Isis. In this, they are being supported by experts from the US Department of Energy's Pacific Northwest National Laboratory (PNNL).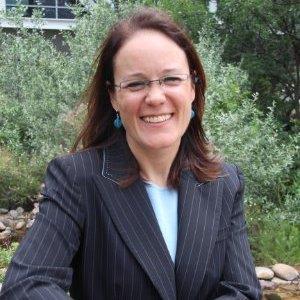 PNNL's work is linked with the US State Department's Chemical Security Program (CSP). With 22 partner nations, the CSP has a mission to reduce global chemical threats by preventing unauthorised access to weaponisable chemicals and weapons-applicable expertise. As part of this, PNNL is raising awareness of sustainable chemical safety and security (CSS) among early-career university chemists. The aim is to introduce best practices and 'develop a culture of responsible science'.
'The cornerstone of a lot of the work that we do is empowering the scientists that we work with,' says Kabrena Rodda, technology and policy integration specialist at PNNL. 'It may be the case that they don't have very good facilities or that they don't have the infrastructure to deal with things like waste. Even in the face of challenges, there are still positive actions that an individual can take.'
Although the chemical industry tied to country's oil sector has rebuilt itself following the Gulf war, a lack of investment continues to blight other sectors. This resulted in some chemists adopting 'practices that did not meet internationally accepted norms' in areas such as chemical storage – and led to CSP's involvement.
'Some of the mechanisms that you might put in place to ensure chemical safety can also help to ensure the security of your chemicals and expertise to prevent use by terrorists,' says Rodda, a trained chemist and retired US Air Force colonel who worked as a military scientist for 22 years. 'Although the actions of one person can negatively impact security for a lot of people, it's also true that the positive actions of one person can have a positive impact on security for all.'
Arrival in Iraq
A small PNNL team began working on CSS with Iraq in 2014. In May 2015, it organised its first responsible science awareness event for 25 chemists from 19 Iraqi universities, before some of the scientists visited PNNL. This was followed in September 2015 by a meeting for chemists and officials from across Iraq to establish a nationwide framework of CSS working groups, including on chemical procurement, storage, handling and use, chemical disposal and chemical ethics. The chemical ethics working group created a chemist's 'code of ethics' for Iraq, covering topics from chemical weapons to laboratory chemical disposal. 'A code of ethics should be an aspirational thing, not just preventing negative behaviour, as is the focus of codes of conduct, but also encouraging people to aspire to a higher ideal,' explains Rodda.
'I am humbled by those scientists and their commitment to doing the right thing, supporting their peers, and training the next generation of chemical experts in Iraq, often at great personal sacrifice,' says Laura Denlinger, a former US State Department diplomat who is now part of the CSS team at PNNL.
The two events had been scheduled to take place in Iraq, but as the security environment changed, they were relocated to Istanbul, Turkey. 'The current security situation on the ground in Iraq is a major constraint,' Denlinger explains. 'It's a constant challenge to be able to find ways to be effective when we can't go to the locations where they are actually doing their chemistry. If we could be there physically – working with them in the lab – that would be an ideal circumstance. You have to be very creative in thinking about other ways in which we can have high-impact engagement without actually being there.'
Creating a legacy
The PNNL team describes Iraq's scientists as making 'deeply encouraging' progress, and hopes to expand its work in the country to industrial scientists. The team is also working beyond Iraq's borders, and recently started workshops to strengthen security best practices in Kenya, Somalia and India. The Kenya Chemical Society has already laid the groundwork for chemical safety and security whereas the engagement with Somalia is only just beginning, says Rodda.
Sustainability is crucial to the success of the CSP, and a key aspect of that is 'training the trainer'. 'When we can engage these scientists and train them and they can return to their country and train their peers and continue the process in that way, you really see an exponentially broadening impact of what is initially a very modest engagement,' says Denlinger.
And this impact is only set to grow in the coming years. One of the added benefits of engaging academics is that while some of their students will continue in the chemical sciences, some will become 'government ministers or other decision makers that can truly have a positive impact on safety and security,' says Rodda. This, and the work done by the PNNL team, will help raise general public awareness of chemical safety. 'To some extent, every person is a chemical practitioner,' Rodda adds. 'We all use chemicals in our daily lives.'
Factfile
Name: Kabrena Rodda
Role: Technology and policy integration specialist
Based: Pacific Northwest National Laboratory, Richland, US
CV: Retired colonel, US Air Force with 22 years experience as a military scientist, awarded Defence Meritorious Service Medal