A traditional approach to selling yourself is essential
How long should my CV be?
Non-academic employers prefer to get a maximum of two pages (excluding a cover page), but most scientists submit 3–4 pages. There is no upper limit to the number of pages for an academic CV.
Germany is still very traditional when it comes to CVs (it used to be common to add the occupation of your parents to the CV as well). However, elements of US-style résumés are beginning to emerge, such as summaries.
Letters of recommendation from old employers are often included. These letters follow a very strict formalistic language, but don't worry – German employers are aware that international employers use a different style of language for their letters of recommendation.
Documents are usually signed (including electronic applications), and should be sent as a single pdf file.
How should I structure my CV?
CVs (particularly when submitted on paper) can start with a cover page. This should include a larger photo, personal details and potentially a brief summary or profile. The personal summary can also be included on CVs without the cover page, just under the personal details, and typically include 2–4 sentences or 3–5 bullet points.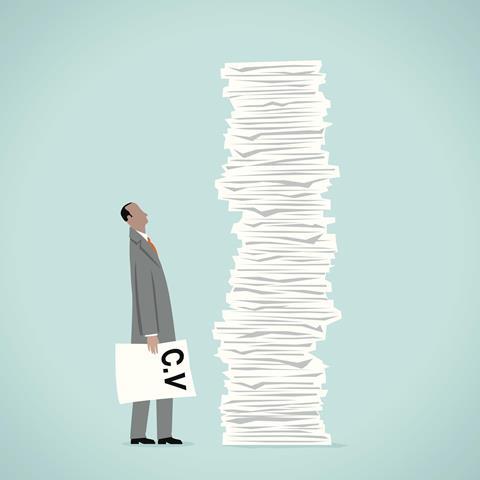 It might go against all your principles of equal rights and diversity, but your chances of making it to interview are greatly reduced if you do not add a photo. The only exception is for research positions in academia, as these often receive international applications without a photo.
CV cover pages often contain an applicant's name and contact details, date of birth, marital status and even number of children. Fortunately, you do not have to provide these details, and it's advisable not to do so if you are a woman – Germany still has a very traditional labour market that is divided politically about the rights of mothers and it could harm your application.
In terms of structure, the order of paragraphs is pretty free, but a typical structure would be: personal details; work experience; education; skills; extracurricular activities; prizes and scholarships; publications and patents; references. The most relevant part of your CV should come first, so more experienced applicants should start with work experience, not education. In all cases, dates should be given counter-chronologically (most recent first).
How much information should I include?
German applicants and old-fashioned employers like a relatively complete CV, meaning you should include all grades since high school. However, currently the trend is moving towards only describing the past 10 years in detail.
Extracurricular activities are a key of the CV, but should only be included if they are serious and relevant. If such activities show qualities your employer is interested in, make sure the hobby is described in adequate detail.
What else should I consider?
German employers prefer serious CVs, so keep personal touches and informal comments to a minimum. If submitting an application by email, you should not write out the covering letter again in the body – simply state that the pdf contains an application for the position.
How to tailor your CV for different countries
1

2

3

4

Currently reading

Tips to make your CV stand out in Germany