Petrina Kamya's curiosity has led her across sectors to become a leader in drug discovery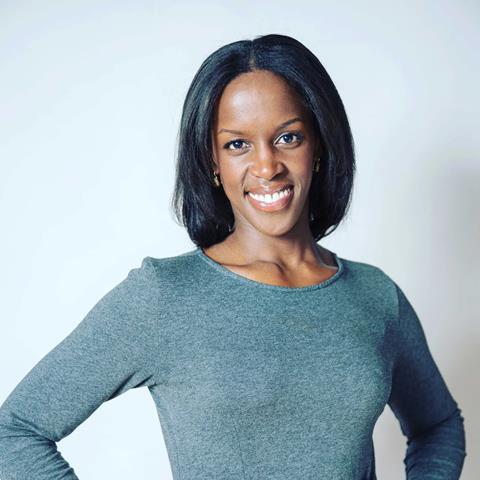 Petrina Kamya certainly likes a challenge. During her PhD at Concordia University in Montreal, Canada, she taught herself quantum theory in order to study RNA's structure. She is now head of artificial intelligence (AI) platforms and president of Insilico Medicine Canada, bringing together a love of theoretical science and drug discovery.
She remembers being a 'curious child' who loved to learn. At one time she considered following in her father's footsteps as an architect but soon realised that she 'wasn't really a designer'.
After obtaining a degree in biochemistry at Concordia, she opted for a PhD in theoretical chemistry, partly because she had a history of being clumsy in the lab, forever knocking things over with her sleeves.
The topic proved 'extremely challenging' but she was happy that her PhD supervisor gave her freedom to choose her own subject matter. Using quantum chemistry, Kamya studied the interactions that stabilise three-dimensional RNA structures.
She then thought it would be fun to design small molecules to destabilise the RNA deliberately, focusing on sequences called riboswitches, which selectively bind to the nucleotide base guanine. The trick was to design molecules that could replace the guanine. 'That I found very exciting,' she recalls.
She came up with 'rudimentary designs' for some analogues of guanine. 'My main goal was to find out what techniques you could take from quantum chemistry and adapt them towards understanding the stabilising interactions in huge macromolecular structures,' she says.
Following the Covid-19 pandemic, RNA-based therapies are all the rage but when Kamya was finishing her PhD in 2009, the applications were less obvious. She is thrilled by new drug development based on RNA. 'I never thought my PhD would be relevant to day-to-day life. There is so much going on – so many new ideas,' she says.
In business
Next, she looked for opportunities to gain business skills and took a job setting up and running the business side of a company called Chemical Computing Group (CCG) in Montreal. She worked in CCG's academic branch, dealing with licensing, pricing and training, as well as getting involved in developing marketing content.
She then moved within CCG to provide scientific support on discovery, design and development projects for new drugs. This involved working on industry computational chemistry projects, training scientists on how to use drug discovery tools. 'So instead of looking at quantum mechanics or quantum chemical calculations we were using molecular mechanics – bigger scale simulations,' she says.
Before long, 'curiosity got the better of me', she says. She wasn't satisfied with seeing only a small part of the drug discovery and development process but had a strong desire to understand every step leading to a drug being placed on the market, including clinical trials and marketing.
So she left CCG to join Certara, again in Montreal, consulting for pharmaceutical companies, advising on market access and drug commercialisation.
Alex Zhavoronkov, founder and chief executive of Insilico Medicine, had heard of Kamya's work and contacted her to see if she would be interested in working on a software product called Chemistry42, a machine learning platform for drug design. After attending the product launch, she joined as business director.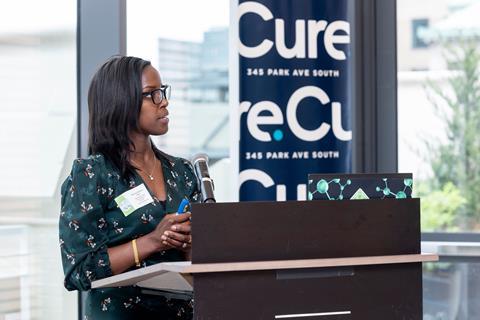 She now works across Insilico's products, including PandaOmics, which identifies new drug targets by analysing 'omics data, picking out significant genes to focus on. There's also inClinico, a tool to predict the success rate of clinical trials and to recognise the weak points in trial design.
The AI drug development field has 'evolved extremely rapidly', she says. When Insilico Medicine launched in 2014, it faced a 'huge struggle' to persuade people that its technology could make a difference to the drug discovery paradigm.
'There are now so many players in the field,' Kamya says, which she sees as a very good thing. 'The more people we have adopting this technology, the greater our chances are of showing what kind of impact that it can actually have.'
In the future she would like to see AI design tools available to all, to allow more drugs to be developed and to free up time for companies to focus on neglected diseases. She envisages companies based in poorer regions of the world using the technology to help design drug molecules for local populations.
Any sort of industry needing to design molecules with optimal properties could benefit from using generative AI, she says. For example, Insilico has a partnership with the agrochemical company Syngenta.
Kamya is proudest of Insilico's partnership on a project to design non-hormonal contraceptives for the Bill & Melinda Gates Foundation. The project brings together research scientists as well as social workers and social scientists, who all meet in person at foundation meetings.
Working in AI technologies is rewarding but challenging because 'you have to make sure you're at the forefront of research and developing tools that are next generation,' she says.