Paul L Younger
Hodder & Stoughton
2015 | 149pp | £8.99
ISBN 9781473601888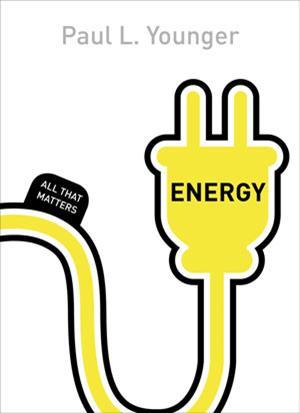 Book dedications tend to be a simple affair. They don't often unveil revelatory details about the author's motivations for writing, but Paul Younger's opening page in Energy: all that matters seems to be an exception to the rule. His is a short lament on how his sons will have to deal with the consequences of our own 'short-sightedness' in gobbling up the Earth's resources.In that one sentence, you gain a great insight into Younger's passion for an issue that is affecting us all.
It's a passion that filters through his book, which methodically lays out the landscape of the energy sector. The opening chapters detail how we define energy, its modern roots in the theories of Albert Einstein and how we source it. From there, Younger looks at sustainability options and raises some pressing questions on energy security and fuel poverty.
Throughout, he explains complex issues, such as the nature of power transmission and distribution, with consummate ease. He also readily deploys graphs and diagrams to illustrate difficult concepts and further his arguments.
The book itself has also been produced as a great point of reference, making it very easy to navigate to a topic that piques your interest. Younger also adds a great section at the end of the book called '100 ideas'. This welcome addition is a list of some of the most important concepts in energy science, as well as detailing points of further reading such as identifying the great pioneers of energy and the top energy heritage sites to visit.
Energy: all that matters is the size of your palm and the layout is efficient and direct. Nothing feels wasted and nor should it be, with the book truly representing the economical attitude Younger wants to instil in others.
Purchase Energy: all that matters from Amazon.co.uk