Marcus Chown
2013 | 448pp | £17.99
Faber & Faber
ISBN 9780571278398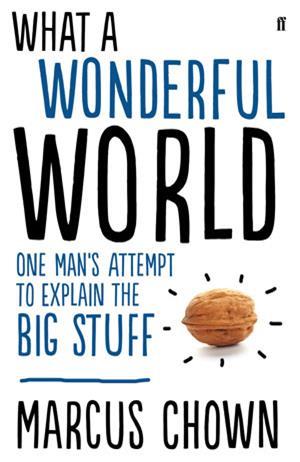 Marcus Chown has written several popular physics books, but in this book steps unashamedly outside his comfort zone to take on 'the big stuff'. What a wonderful world seeks to answer questions about our world and our species that, arguably, all of us should have some understanding of.
The book attempts to guide the reader through the origin of life, evolution and the ascent of man, how computation and capitalism have shaped the modern world, as well as geology and the atmosphere. It then moves on to more conceptual topics such as thermodynamics, quantum theory, relativity, atoms and time.
Chown makes a good fist of his explanations. The book is readable and enjoyable, and for the most part pitched at a sensible level. He also makes extensive use of quotes from leading thinkers and researchers to reinforce and contextualise his points. Some of these add comedic elements, which helps the whole thing flow at a comfortable pace without getting too heavy.
In the early chapters, it is clear that the author is less comfortable at the more biological end of things. While the content is informative, it lacks the sparkle and feeling of practised ease that emerges when the topics move into Chown's more familiar physical territory. Occasionally he uses analogies with physical processes that are possibly more complex and less generally understood than the biology he is aiming to illustrate.
However, none of this should seriously detract from what is a very enjoyable read. Chown himself acknowledges in the book's foreword that he does not intend to be authoritative – almost including the reader in his voyage of discovery as he pushes the limits of his own understanding.
Purchase What a wonderful world from Amazon.co.uk