Ernst Guggolz talks to Jürgen Hambrecht, chief executive officer of BASF, about the company's strategy.
Ernst Guggolz talks to J?rgen Hambrecht, chief executive officer of BASF, about the company's strategy.
BASF is one of the few remaining chemical companies with a broad portfolio. Others, such as Hoechst and ICI, have been broken up in the move towards specialisation. BASF, which recently branded itself 'The Chemical Company' has a portfolio covering chemicals, plastics, performance products, agricultural products, fine chemicals, crude oil and natural gas.
What have been the major changes at BASF over the last few years?
140 years of history also stand for 140 years of future and changes in our company. Over this period, chemistry has continuously reinvented itself. Oil and gas replaced coal, new plastics proved to be jacks of all trades, fermentation processes took over from classical syntheses. Through all this, we bank on what we do best: innovative chemistry. This has led to important changes in our portfolio. The pharma activities were split off and crop protection was expanded significantly. We brought competition to the German market for natural gas, and we will be the first German company to explore gas fields in Russia, together with Gazprom.
All in all, we have, in the past few years, changed our portfolio to an extent corresponding to roughly half our current turnover.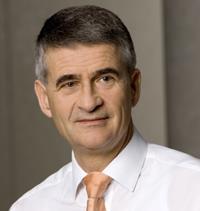 Our verbund [integrated manufacturing] sites are among the best in the industry and we have established this highly efficient production method in Asia. After Kuantan, Malaysia, we have opened [in June 2005] a second verbund site at Nanjing, China. To put such enormous projects into practice, we have to think long term. The BASF management team follows a simple instruction: 'Do your best, so you can hand over an even better company to your successors'. That has worked quite well.
BASF's research has been focused in major research centres, such as the main laboratory, the ammonia, dyes and plastics laboratories. Why do you use this approach?
We know that innovation is the main pillar on which to build the future of our company. Research is one part of a whole chain of innovations, which finishes when our customers buy the new products, or when a new process is successfully implemented in a production plant.
In research, too, our trump card is verbund. This holds for our technology platforms, where we create a global network of bright people and bright ideas. The platforms can make the best use of the advantages of interdisciplinary teams, to benefit our projects.
One example of such a platform is the ammonia laboratory you mentioned, which today is a research centre for process innovation. It includes 40 laboratories where we work on the development of new catalysts. With a cross-sectional technology such as catalysis, we are thus able to generate strength and efficiency via concentration. A further advantage of these platforms is that, within such a structure, long-term projects can be pursued with more continuity.
In 2004, we spent E1.2 bn (?0.8bn) on R&D globally. And this will continue to be the same order of magnitude in future.
What will you spend that money on?
Across the different fields of BASF's activities: around 60 per cent of the research spending goes into new or improved products, 30 per cent into new or improved methods, and 10 per cent into exploring new methods and applications.
What are the consequences?
Our chemistry innovations have effects reaching into all other branches of industry. Recently, a study called Innovationsmotor chemie 2005 by the centre for European economic research (Zentrum f?r Europ?ische Wirtschaftsforschung, Mannheim, Germany) demonstrated that. Nine per cent of German industry's R&D spending is in chemistry. And the total turnover from new products based on chemistry innovations amounts to more than ?17 billion per year in Germany.
But integrated research also requires critical mass and external know-how.
That's right, to be successful in the long term, one needs a certain size. Thus, at Ludwigshafen, Germany, alone, there are 5000 employees working on our central platforms for R&D. Another 2000 researchers and technicians all over the world work in development units at BASF's subsidiary companies or in regional R&D centres close to the markets.
In addition, there are almost 1200 cooperations with leading universities and research institutes, as well as joint ventures with specialised high tech companies, allowing BASF to access new knowledge and new technologies. We want to work with the best people around the world.
Do you think nanotechnology is being hyped, or has it got a lot to offer?
Nanotechnology is a true cross-sectional technology with a multitude of fields for potential application, both in chemistry and beyond. We use this technology to create new products or to develop existing products further. To give an example: in our innovative synthetic material Ultradur High Speed, a polybutylene terephthalate, there are additive particles of 50-300nm that provide particularly high fluidity. This feature significantly reduces production times for our customers in the plastics manufacturing industry.
But for us nanomaterials are just one of the elements for profitable growth. After all, dealing with very small particles and minute structures isn't fundamentally new for BASF.
Indide BASF
Location: headquarters at Ludwigshafen, Germany; production sites in 41 countries
Employees: 82 000 worldwide, 70 per cent in Europe, 13 per cent in North America, 11 per cent in Asia, Pacific and Africa, 6 per cent in South America.
Five business segments: chemicals; plastics; performance products; agricultural products & nutrition; oil & gas
2004: Sales of E37.5 billion, income from operations E4.9 billion
Four strategic guidelines: to earn a premium on cost of capital; help customers to be more successful; form the best team in industry; ensure sustainable development
Your most recent verbund site opened in Nanjing in June. What makes Nanjing different from Ludwigshafen?
The difference is this: the globally unique production site at Ludwigshafen has developed over 140 years. Here we have around 250 companies working together as an integrated network, we have our R&D base, and our headquarters. And this is not going to change.
The verbund site at Nanjing, on the other hand, has been developed with different goals in mind. In a very short time span from the first groundwork through to the start of operation, 10 world scale production plants have sprung up in China, which are specifically oriented towards the needs of the Chinese market. The plants in Nanjing will deliver 1.7 million tonnes of high quality chemicals and polymers to our customers in China.
In Nanjing, you have invested around $2 million (?1 million) for each new job created, to achieve high productivity. Is that the goal for other sites that were built with less investment per person but are more expensive to run?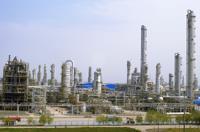 Independently of our activities in China, all major sites have changed a lot over the last few years. To control this process in a target-oriented way, we regularly carry out global benchmarking of our sites.
At Ludwigshafen, the insights were put into practice in the context of the site project [started three years ago and completed in May this year with the aim of restructuring the site and reducing costs]. With this, Ludwigshafen is due to become one of the most competitive chemistry sites in the world. What we have achieved is very impressive. We have reduced the fixed costs by ?480 million per year and increased the competitiveness of the site significantly.
Nanjing is a signal of globalisation and the shift of the markets towards Asia. What are the consequences for BASF?
Firstly about the markets: they haven't moved to Asia, but they have newly and very dynamically emerged there. As a company that delivers to other industries, and not directly to the end consumer, BASF has always had to deal with changes in markets at a very early stage. We invest where the markets are. This is why Asia has gained enormous significance. In 2010, 20 per cent of our turnover and profit from chemistry activities will be achieved in Asia. Nanjing will make a significant contribution to that.
As for globalisation, we use the opportunities it provides and we have repositioned BASF internationally. We are following a clear strategy, with four guidelines. First, we earn a premium on our cost of capital; second, we help our customers to be more successful; third, we form the best team in the industry; and fourth, we operate sustainably for a future worth living.
Have you found a site for a research centre in China?
Sufficient critical mass is an important factor for successful research. This is why the focus of our research is clearly in Germany. Here at Ludwigshafen, our researchers have excellent working conditions and the unique integrated network of bright people. This will remain true, unless political blockades force us to consider alternatives.
There are bright people elsewhere...
Of course, there are bright people all over the world. This is why our collaboration with universities and research institutes is international. Our customers expect both competent consultancy and problem solving at their location. Therefore, we have set up a technical centre for the textile, glue, construction, and car manufacturing industries at Shanghai.
BASF has involved customers in the early stages of development, such as a new sports shoe with Adidas, a BASF coating line for Renault in Slovenia. What are you trying to achieve with this concept?
Research, development, production and marketing must interlock and work together. And they must always be focused on the customer. Cooperation with our customers is of the highest importance, as you can see from the fact that it is included in our strategic guidelines. For 140 years we have been working successfully with our customers.
A success that you will expand?
Successes can nearly always be expanded. One example of this is the motor industry. At Mercedes, Renault and Volkswagen we take responsibility for the coating operations. We are paid for the number of flawlessly painted cars, rather than the amount of paint we sell.
"Customers want more than just high value chemical products. They want high-performance solutions"
Our customers want more than just high value chemical products. They want high-performance solutions that make them more competitive. Therefore, BASF employees must know their customer's business as well as their own. For this purpose, our employees will be trained even better in a new, globally operating training facility. Cooperation with our customers even goes so far that we become deeply integrated in their value generation chain. We have many ideas that make our customers more successful.
Chemistry as a science and an industry is embedded in society. What problems do you see in society that you are willing and able to help with?
I'm worried about the situation in our universities, where we see both financial and structural deficiencies. The universities are extremely important partners for us in two respects: as a source for our recruits and as a research partner. Therefore, their future is close to our hearts.
We cannot compensate for deficiencies in public funding, but we can solve structural deficiencies together. A recent example of our involvement in public private partnership is the high tech founders' fund which we have co-initiated [with the federal government, German Telekom, Siemens and KfW bankers syndicate to start in the third quarter this year]. We have invested ?5 million in this, to help ensure that newly founded companies obtain seed financing.
We hope that many chemistry projects will be financed from this fund.
The knowledge factory, of which BASF is a founding member, aims to improve the reading, writing, and technical competence of school children...
...and to stimulate their interest in science and technology. Among other things, we want to create 1000 additional partnerships between schools and companies in Germany, to familiarise pupils with economic thinking. The knowledge factory will also offer a know-how network and consultancy programme for young company founders and new enterprises.
BASF has Project 2015. What will the company look like in 2015?
What BASF will look like in detail in 2015, nobody can tell you today. But it will certainly be even more profitable and more global, and still driven by innovation. Most importantly, it will still be The Chemical Company.
Ernst Guggolz is editor in chief of Nachrichten aus der Chemie. Translated by Michael Gross
RSC and GDCh cooperate
As part of the RSC and the German chemical society's (GDCh) collaborative work, Chemistry World and Nachrichten aus der Chemie are publishing a series of articles simultaneously in both magazines. This article continues the series.