Chemical industry roundup 2013
The US shale gas boom has continued to drive recovery for the country's chemical industry this year. Access to cheap feedstocks and energy has allowed US producers to compete strongly in the global market, transforming the country from a net importer of chemicals in 2011 to a net exporter, and attracting investment from both domestic and international companies in the form of new plants to take advantage of the plentiful resources.
In the UK, shale gas development has been backed by the government and industry groups, drawing on scientific assessments of the favourable geology that should allow the gas to be extracted with minimal environmental impact. Other countries, including the Ukraine, Poland and Argentina are keen to begin exploring their shale reserves, but French president François Hollande has promised that there will be no fracking in France during his term, reinforcing an earlier ban instated by his predecessor Nicolas Sarkozy.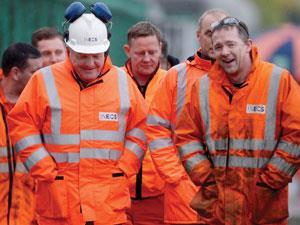 Shale arguably had an influence on one of the year's biggest events in the UK – the dispute at the Grangemouth refinery and petrochemical plant between the Unite trade union and the plant's owners, Ineos. With the company claiming that the combined site was losing it £10 million a month because of shortages in ethane feedstock coming from the North Sea and unsustainable pension arrangements for the plant staff, Ineos' owners proposed a 'survival plan' for the site. The firm proposed to invest £350?million to develop a terminal to ship in cheap feedstock from the US, so long as it could attract matching investment from the UK and Scottish governments, and the workers were willing to accept changes to their pay and conditions.
When the union urged its members to reject the offer, the owners shut down the petrochemical plant. During crisis talks, a deal was agreed to keep the plant running with the promise of government investment for the shipping terminal. Once that is built, the site should become as competitive as Ineos' similar plant in Rafnes, Norway.
Safety first
Three fatal incidents in quick succession at US chemical plants prompted renewed interest in chemical safety and regulation. In April, ammonium nitrate stored under inappropriate conditions in West Fertilizer's plant in Texas caught fire during the night and exploded. The blast killed 15 people, injured around 200 more, and caused significant structural damage to the local area, including a nursing home, a school and residential blocks. Two months later, a pair of explosions in Louisiana on consecutive days left a further three workers dead and scores more injured.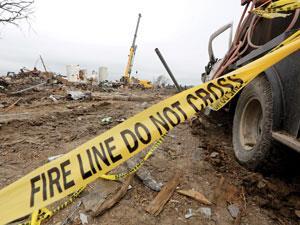 The West Fertilizer explosion was investigated by the US Chemical Safety Board (CSB), as well as emergency services. CSB chairman Rafael Moure-Eraso highlighted to the US Senate that the regulation around substances like ammonium nitrate is patchy and outdated, and the inspection framework for US chemical plants woefully inadequate. The CSB and Senators called for improvements in standards and regulation, and an executive order from President Obama in August directed federal agencies to review industrial chemical safety regulations and improve coordination. But execution of that directive was stalled by the US government shutdown.
In the meantime, momentum is gathering around more fundamental changes in the US's chemical handling laws. For years, campaigners have been saying that the country's Toxic Substances Control Act (TSCA) is outdated and unfit for purpose. However, no proposal for updating it had reached the level of support from lawmakers required to progress into law. But in May this year, a completely overhauled bill garnered cross-party support, along with acceptance from industry lobbies, and began the long journey through the US Senate and House of Representatives.
Reach for the sky
On the other side of the Atlantic, companies continued to work their way through the requirements of Europe's extensive Reach (registration, evaluation, authorisation and restriction of chemicals) regulatory framework. 2013 saw the deadline for companies to submit dossiers of registration paperwork referring to compounds that are produced or imported into the EU on scales between 100 and 1000 tonnes/year.
The European Chemicals Agency (ECHA) hailed the process as an overall success, and the European commission's review of the regulations suggested it was functioning appropriately. However, there were clear indications that the next deadline – which takes in compounds produced or imported in quantities over 1 tonne/year – could prove more problematic. Only around two-thirds of the 3103 chemicals that the ECHA expected to be registered by this deadline were, although some of this discrepancy could be accounted for by borderline volume compounds slipping through to the next deadline and compounds being withdrawn from the market. In addition, a significant number of dossiers were submitted in the final days, and even hours, leading up to the midnight deadline. This placed significant pressure on the ECHA's staff and IT systems.
The next phase of Reach will involve significantly larger numbers of more esoteric compounds, with dossiers being submitted from many more companies, especially small and medium-sized enterprises, many of which lack the relevant regulatory experience or resources. The advantage from previous phases of producers being able to pool resources to produce the required information is also less likely to apply to more specialised chemicals. Coupled with the fact that a survey by UK industry group EEF, released early in the year, suggested that some UK manufacturers still believe the regulations won't apply to them, this suggests that both companies and the ECHA will have to work hard to ensure that the process is successful.
A bug's life
The agrochemical industry clashed with governments this year over bee health and neonicotinoid pesticides. Conflicting evidence about the impact of these agents on bees prompted arguments between European and UK government agencies, as well as industry, academics and environmental groups. In response, Europe placed a two year moratorium on using three neonicotinoids – clothianidin, imidacloprid and thiamethoxam – on crops that are attractive to the insects, later adding a ban on the phenylpyrazole agent fipronil.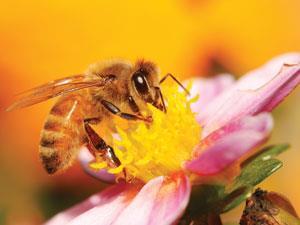 The companies that make and distribute these chemicals argued strongly against the bans, highlighting the difficulty in extrapolating from lab-based experiments using high concentrations of the compounds to real-world risk in the field, and the unproven link between the chemicals and colony collapse disorder, which they argue is more likely caused by parasites and the viruses they carry. Bayer and Syngenta, who manufacture the affected neonicotinoids, have begun legal challenges in an attempt to overturn the moratorium.
US regulators took a different stance, concluding that multiple factors are responsible for declining bee populations, and that there is insufficient evidence to withdraw the products, considering their beneficial effects in crop protection. However, the US Environmental Protection Agency did introduce new labelling systems that inform users of how to minimise the risk to bees.
Balance points
2013 was a relatively quiet year from the point of view of large mergers and acquisitions, with the unification of Thermo Fisher Scientific and Life Technologies being the only real 'mega-merger', weighing in at $15.8?billion (£10.5 billion). However, as companies begin to emerge from the financial straits of the last few years, many are taking the opportunity to re-examine their strategic priorities.
Both Dow and DuPont have decided to distance themselves from commodity chemicals with volatile cyclical demands. DuPont is spinning off its performance chemicals division – including its titanium dioxide and fluorinated chemicals segments – into a separate company owned by its shareholders. Dow is carving out its chlorine-based businesses into a separate entity for sale and has divested its plastics catalysts division. In Europe, Solvay is also looking to get out of the chlor-vinyls business – it has joined up with Ineos to form a world-scale PVC producer, with options to sell off its share in the venture to Ineos after four to six years.
Speciality chemicals maker Clariant is also slimming down, getting rid of its textile chemicals, paper specialities, emulsions, detergents and intermediates businesses over the course of the year.
In the emerging markets, particularly China and India, continued investment is the other recurring theme of the year. Despite agreeing to sell its European leather services wing, Clariant has opened a new Leather Excellence Centre in Chennai, India. And a host of other companies have committed to building research centres, new plants, or expanding existing capacity in China, including Arkema, BASF, Dow, DuPont, Evonik, Huntsman, Honeywell, Ineos, Lubrizol, Praxair and Sabic. As well as traditional chemical investments, Italy's Mossi and Ghisolfi group is building a biorefinery using enzyme technology from Novozymes to produce bio-based ethanol and ethylene glycol from wheat straw and corn stover to provide more sustainably sourced polyethylene terephthalate (PET) for manufacturing Coca-Cola's 'PlantBottle' products in Asia.
Looking forward to 2014, consultancy group Frost?&?Sullivan predicts that materials that 'support and promote clean and sustainable energy technologies and energy efficiency' will be driving growth – particularly products that feed into the construction industry supply chain. 'Urbanisation, coupled with the growing middle class, the increasing number of smart cities enabling efficiency solutions and smart buildings, will drive the construction chemicals market. Even in the current mixed global economic landscape, construction chemicals remain at the top of the agenda for emerging as well as developed markets,' the group claims.