Sugar can strip bacteria of its protective armour to let the immune system deliver the coup de grâce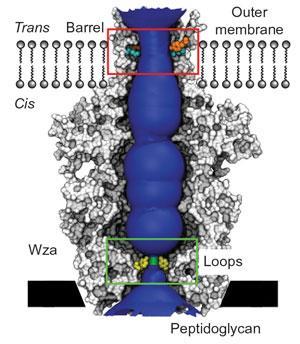 UK researchers have found a way to
weaken the molecular armour
of
Escherichia coli
to allow the host's immune system to attack and kill the pathogen. The discovery could pave the way for new antibiotic drugs that make it harder for pathogenic bacteria to develop resistance.
Antibiotic resistance is one of the world's most pressing public health concerns. As bacteria quickly mutate to become resistant, the effectiveness of antibiotic drugs aimed at current targets are diminishing. An alarming trend in recent years is the emergence of superbugs that have developed resistance to multiple antibiotics.
A team led by Ben Davis and Hagan Bayley at the University of Oxford, UK, has come up with a potential solution by targeting E. coli's first line of defence – its capsular polysaccharide layer (CPS). The CPS is the outermost protective layer found in many gram-negative bacteria and protects bacteria from the host's immune system. As yet, no one has developed a drug that can target this bacterial armour.
'If you go after the CPS itself there is loads of this armour so it's hard to hit and even if you do it just keeps piping out,' explains Davis. 'We reasoned that we should hit the piping mechanism – that way you wouldn't hit the CPS directly but the way that it gets out.'
Their approach targets the protein Wza that forms pores in the CPS. Ordinarily, the pores act as channels to allow a polysaccharide called K30 to be piped to form the CPS. The team set out to find a molecule that mimics K30 and can bind to Wza to block the pores, and discovered a cyclodextrin that worked well.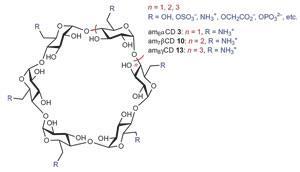 By blocking the pores and stripping
E. coli
of its CPS, the team showed that antibodies can kill the bacteria by binding to an underlying layer of lipopolysaccharides. They hope that this will also work in other bacteria that express Wza.
'Without CPS these bugs are in real trouble and it shows what a great target this could be,' says Davis. 'It doesn't need to penetrate so deeply into the bug like some antibiotics and it also means that the compound itself doesn't kill so any resistance will not be down to the compound alone.'
'The authors have shown that, once the export of sugars to form its capsule is blocked with their compound, E. coli becomes more susceptible to the killing action of complement. This is interesting and novel, but its early days,' cautions David Livermore, an antibiotic resistance expert at the University of East Anglia, UK. 'The obvious question is: "Does it work in vivo as well as in vitro?"'