Deal boosts BMS's cancer and immunology pipeline with 5 drugs in late stage clinical trials
Bristol-Myers Squibb (BMS) has agreed to buy cancer and inflammation specialist Celgene for $74 billion (£58 billion). The deal will create a company with nine products each with more than $1 billion in annual sales, and could stimulate a new round of acquisitions and mergers, according to industry observers.
The tie-up boosts BMS's portfolio in cancer, immunology and inflammation, chief executive Giovanni Caforio said. In a call with investors, he emphasised that acquiring Celgene will also diversify and expand the company's pipeline.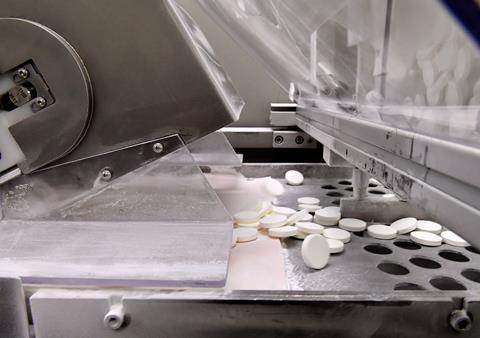 'We expect six near-term product launches over the next 12 to 24 months, representing more than $15 billion in revenue potential,' Caforio said. Five of these products are from Celgene, which acquired Juno last year for $9 billion to gain access to its chimeric antigen receptor (CAR) T-cell therapy pipeline, as well as Impact Medicines for over $1 billion.
Four of the five are for cancer, including CAR-T candidates for multiple myeloma and leukaemia. There is a protein therapy from Impact Medicines for blood cancers (fedratinib) and an antibody for beta thalassemia blood disorders and severe anaemia (luspatercept), which works by accelerating maturation of red blood cells. There are also drug candidates for psoriasis and multiple sclerosis (ozanimod).
Caforio stressed the robust early stage pipeline that the merger builds. He said that 'our expertise in small molecules and biologics will be complemented by Celgene's expertise and discovery platforms in protein homeostasis and cell therapy.'
Bristol's blockbuster drug is Opdivo (nivolumab), which activates the immune system to attack several forms of cancer, with sales of $4.9 billion in the first nine months of 2018. However, it fell behind sales of Merck's Keytruda (pembrolizumab) last year and competition in lung cancer could slow its growth.
By far the most important drug in Celgene's stable is Revlimid (lenalidomide), which generated over $8 billion in sales in 2017, accounting for 63% of total revenue. Revlimid's sales are threatened by legal efforts to overturn its patents, which could lead to generic competition by 2020.
'Celgene has some assets which are differentiated, such as CAR-T, which [BMS] hasn't been in,' says Alethia Young, biotech analyst at Cantor Fitzgerald. 'Interesting things could come out of [the merger] from a research perspective over the long run, though not immediately.' She agrees that people see it as 'one deal that might trigger other large deals and get people thinking about consolidation'. Young predicts that 'over the long term, the industry will probably consolidate more'.
She notes that deals like this don't happen overnight. 'If you look at the documents, they have been talking for two years,' says Young. 'Certainly other companies have been doing the same.' For example, Eli Lilly has agreed to pay $8 billion for cancer drug specialist Loxo Oncology – bringing one approved drug, Vitrakvi (larotrectinib) and several in clinical development.