Key players submit 22 patents to pool, and urge other holders to create a one-stop shop for licensing deals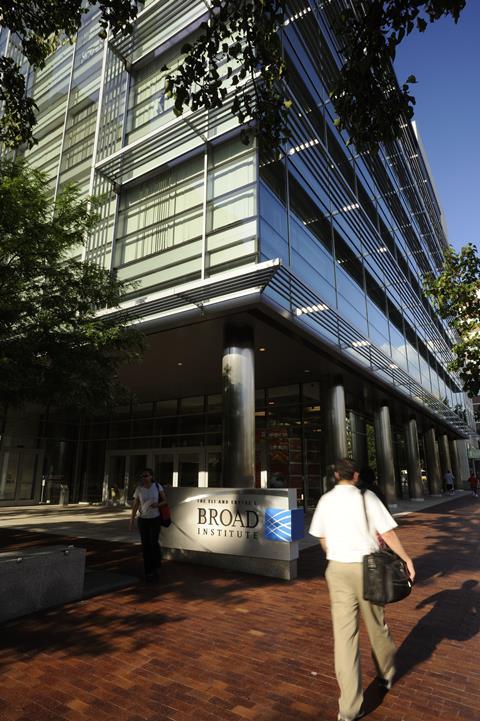 The Broad Institute in Cambridge, US, and its partners Harvard University, the Massachusetts Institute of Technology and The Rockefeller University have submitted 22 patents in response to a call to create a joint licensing pool for Crispr genome editing technology. Such a platform would allow groups attempting to commercialise Crispr-based products to avoid complicated rights negotiations with multiple patent-holders. The tangled legal landscape currently surrounding Crispr could hinder the development of new therapies that exploit the tool.
The pooled licensing facility is being organised by MPEG LA, an intellectual property rights management company, which specialises in combined patent models. Chief executive Larry Horn said in a statement that Crispr is 'too important to be left at risk of endless patent battles and splintered licensing regimes', and that 'a pool providing one-stop licensing efficiency and predictability to scientists and businesses worldwide represents the best hope to unleash its life-enhancing potential'.
Legal battles have raged between the Broad Institute and the University of California, Berkeley – the two institutions at the heart of Crispr's development – with both sides claiming victory following a recent ruling by the US Patent Trial and Appeal Board. To date more than 80 Crispr-related patents have been issued in the US and Europe to inventors from almost 30 different institutions.
'We strongly support making Crispr technology broadly available,' said the Broad's chief business officer, Issi Rozen. 'We look forward to working with others to ensure the widest possible access to all key Crispr intellectual property,' she added.
It is unclear whether any other patent holders have applied to participate in the scheme.

Jamie Durrani is senior science correspondent for Chemistry World. He reports on the latest chemistry research and related topics including environment, energy and science policy.
View full profile