Harry Destecroix of Science Creates is the 2023 Chemistry World Entrepreneur of the Year
Harry Destecroix's career was directly kick-started by his PhD project. The group's work was spun out into a company, Ziylo, and from there he advanced into building deep tech incubators, then venture capital and, importantly, championing and supporting university scientists to commercialise their research.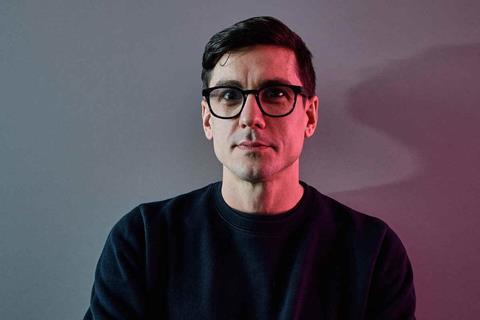 That PhD at the University of Bristol, UK, with Anthony Davies, was in supramolecular chemistry. 'Tony was trying to make synthetic carbohydrate binding receptors – macromolecules that can bind to sugars,' Destecroix says. 'It was fascinating – no one had really done that before.' In contrast, commercial glucose sensors used the enzyme glucose oxidase. While this is effective in single-use strips for diabetic blood tests, continuous monitoring sensors were a problem, as the enzymes would denature and lose their effectiveness.
'Tony had been trying to build artificial sugar binders for a couple of decades, and had built great understanding of how it could work,' he says. 'But there was a problem with these synthetic lectin molecules – they were extremely hard to make, requiring a 21-step synthesis to make maybe a milligram.' Destecroix joined the group at the point postdoc Chenfeng Ke had developed a much simpler system that made grams of the lectin in eight steps. He spent his PhD studying the system, and how it could be applied to glucose measurements.
Spinning out into a wilderness
A patent was filed for the technology in 2012, and Ziylo was spun out to commercialise it in 2014. Davies and Destecroix were founders, along with Destecroix's schoolfriend Tom Smart, who was training as an actuary and gave them financial and operational support. 'It was an interesting process,' he says. 'I thought it was highly risky and might not work, but if it did, it could have a big impact.'
The normal commercial world didn't get the importance of what we were trying to do
The route to success was not straightforward, however – they struggled to find the lab space they needed to do the chemistry. After being evicted from two commercial spaces where the landlords didn't understand the vagaries of doing science, through sheer frustration that no lab space was available outside the university, in 2015 he set up a second business, Science Creates (originally called Unit DX), to provide that much-needed small-scale lab space. In effect, he and the team created Ziylo's own incubator lab.
'An architect friend, Patrick Fallon, joined Science Creates and we designed an incubator in silico,' he says. 'But we were not taken seriously by local government when we applied for grant funding, despite the real need for an incubator in the area. We managed to raise £3 million anyway, leased a large commercial unit next to Bristol Temple Meads station, and converted it into a full-blown research facility.' It had 24 ducted fume hoods, an NMR spectrometer, and the space not used by Ziylo was soon filled up with other nascent companies.
'In 2017 it unlocked the door for deep tech spin-outs that had nowhere to go,' he says. 'It was obvious to the scientists trying to commercialise that it was needed, but seemed very unobvious to others in the city with different backgrounds!'
A quick exit
At about the same time, Ziylo and the Davies group had a major breakthrough, when PhD student Robert Tromans (who later joined the company) made a greatly improved second-generation receptor. Based on this new chemistry, Ziylo decided to pivot away from glucose sensors to smart insulin, just as Andy Chapman joined as its new chief scientific officer.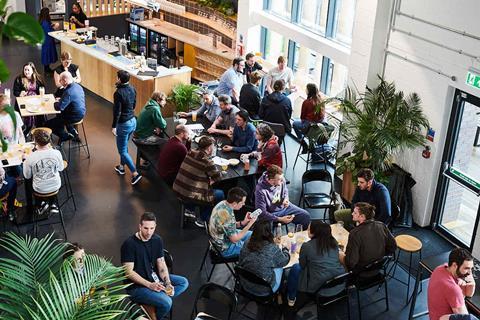 After that, things moved incredibly quickly for Ziylo, and within about 18 months it was acquired by Danish pharma company Novo Nordisk, one of the leaders in diabetic medicine. It was a very early-stage acquisition, and driven by the rarity of the technology, Destecroix says. 'It was a real shock to a lot of people, especially me, but we got good advice, and a very lucky deal based on structured milestones, which was very good for the shareholders, including me,' he says. If all those milestones are hit over time, the total value of the deal will be about $800 million.
As part of the sale, Ziylo's R&D programme is continuing via a further spinout, Carbometrics, where Andy Chapman is now chief executive. Carbometrics licensed the commercial rights for glucose sensing, and has raised funds to commercialise the platform.
Destecroix believes the spin-out process for Ziylo was more difficult than it needed to be. 'It became clear why Bristol – despite the size and quality of the chemistry department – had so few spin-outs emerging from its research base,' he says. 'The wider support network needed was not available locally, and in the longer term it made me passionate about commercialising research. I felt that most of the world's research institutions published science but were not delivering the impact they could, and maybe the commercialisation process was the problem.' While there have, of course, been some notable successes at creating supportive infrastructure in a local area – in Oxford, for example, and cities like Boston and San Francisco across the Atlantic – few places have really mastered it, he says.
If you build it…
After Ziylo's sale, Destecroix became determined to look at how commercialising academic research could be promoted. 'One of the things that stimulated us to build the incubator was the feeling the normal commercial world didn't get the importance of what we were trying to do,' he says. 'With the incubator, we created a safe space that understood how the model works. A more standard business will have an obvious product, a predictable path to revenue, and be on the market within a few months. But a deep tech business will likely need to raise millions, may not be 100% sure what it's going to make, and the chances are it will go wrong – but you're unlikely to find that out for a decade. It's a lot for people from the conventional business world to get their heads around!'
He decided to build another Science Creates incubator, also in Bristol, to support further early-stage chemistry and other science-based companies, as the first one was full. They now house about 400 people and support 50 companies across the two locations, and a third incubator is being planned. Supported technologies range from artificial intelligence to biotech, and this year the team launched its first accelerator program with UK Research and innovation for engineering biology.
Lab space had not been Ziylo's only early problem, though –it was also difficult to gain funding. 'We were refused investment by every single venture capital (VC) firm, and I felt that a lot of UK VCs weren't looking at the right things, particularly in this deep tech subset,' he says. 'That pushed me into founding my own VC firm, SCVC, as the VC arm of Science Creates.'
Biotech VC works because it takes a portfolio approach and has a big enough balance sheet to lay a lot of early bets. 'Early-stage companies in this space are really risky, require a lot of support, and are a long way from any kind of stable revenue,' he says. 'I was very fortunate in getting that early exit from Ziylo, having found the right people in the right order at the right time, and I wanted to invest in other young technical founders the way angel investors had invested in me.'
Our mission is to empower scientists and prevent important discoveries sitting on a shelf gathering dust
A large part of his life is now spent supporting academics who are looking to deliver impact from their research. 'Chemistry has led me all the way from the bench to spinning out a company, and now building ecosystems and infrastructure to make it easier for academics to do that,' he says. 'We're trying to build the VC firm we wish had been available to us when we were spinning out Ziylo.'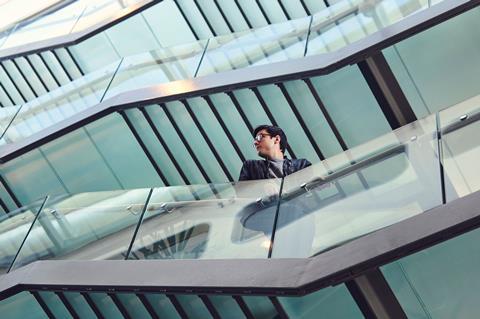 He believes vital progress in improving health and addressing climate change will come from fundamental discoveries made at universities. 'I believe by making our scientists more entrepreneurial, we will have much more opportunity to tackle the problems society is facing,' he says. 'Our mission is to empower scientists and prevent important discoveries sitting on a shelf gathering dust, which can happen if they were made at an institution without the support or track record for commercialisation. But that "lost" technology could change the course of humanity, and save millions of lives!'
Stopping them going missing requires a cultural change within academia more broadly, he says. 'The change is starting to happen at a postgraduate level, and even at the undergraduate stage,' he says. 'It's helping people understand the importance of [intellectual property], and where to go next. It's a hard thing to get your head around, but I'm of a certain phenotype where I don't take no for an answer, and I overcame being severely dyslexic to get to where I am today. It's made me fairly resilient, doing my own thing based on my own thinking, relying slightly less on others, and I'm a bit less affected by cultural norms, giving me space to think independently.'
He thinks these cultural reasons are holding back a lot of entrepreneurs. 'If we can put in real support, then I am certain we will see much more emerge from the research base,' he says. 'At SCVC, there is a focus on teaching and mentorship, and I am passionate about building VC ecosystems around universities.'
Pillars of success
Promising science aside, there are three pillars to a successful spinout, he says. 'You need the infrastructure – somewhere to do the fundamental R&D close to the university,' he says. 'You need to know how to do it, starting with courses at university. And then there's finding the right people to partner with and invest in you.'
All three pillars need to be optimised for success, he believes, and any one can be rate-limiting. 'We need more scientists and successful company founders to go into VC, and we need to build more venture ecosystems around universities, along with the right infrastructure,' he says. The centres such as Oxford where there have been so many notable successes have had that ecosystem in place. 'The success rate is not directly proportional to the quality of the research, it's directly linked to the amount of funding available within the local area.'
He says his journey into entrepreneurship and the VC world would never have happened without chemistry. 'It's fundamentally linked to the laws of nature and biology, and it's been incredibly important when looking to deconstruct many of the opportunities that are biological,' he says. 'A grounding in chemistry, and especially supramolecular chemistry, is important in understanding why things bind and don't bind. It's a real advantage.'
SCVC has just finished attracting enough investors to set up its second investment fund, and its advisory team of scientists and company founders is growing. 'We're going to continue to do what we can to empower more scientists to turn into entrepreneurs,' he says. 'And over the next decade we're looking forward to seeing more real-world impact emerge from some of the companies and founders that we've supported.'