Industry news, January 2010
Bayer to reduce cost of chlorine production
German chemicals giant Bayer is commercialising a new way of making chlorine that it says uses 30 per cent less energy than current production methods. Better still, the company plans to make it possible to retrofit the technology to existing plants.
Around 64 million tonnes of chlorine are produced each year, the majority of which is made by oxidising the sodium chloride in brine by passing an electric current through the solution. According to Hans-Joachim Wittig, head of climate and energy at Bayer MaterialScience, the production of chlorine uses around 210 million MWh of electricity per year - and is indirectly responsible for releasing 110 million tonnes of CO2 into the atmosphere each year.
The standard membrane-based electrolysis process works by oxidising chloride to chlorine at the anode. This process is separated, by an ion exchange membrane, from the cathode part of the cell where water is reduced to hydroxide (caustic) and hydrogen gas. The voltage needed to run this process is about 3V. If the hydrogen gas is collected it can be burned to produce energy to help power the process and somewhat reduce the amount of energy consumed.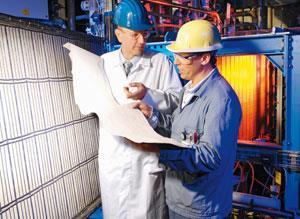 Bayer's new electrolysis method turns this hydrogen into hydroxide at an 'oxygen-depolarised cathode' (ODC) that has been designed to replace the cathode at which the hydrogen is generated. In the ODC system, water reacts with O2 gas to form hydroxide ions, completely changing the reaction that occurs at the cathode, eliminating the production of hydrogen and reducing the cell voltage to 2V.
According to Andreas Weber, a member of the process innovation team at Bayer MaterialScience, the ODC system is 'a porous catalyst system made from silver catalyst particles supported on a PTFE-coated metal support'. The company is in discussions with the world's major cell manufacturers to develop ODC so it can be retrofitted to their cells.
Bayer is building an ODC-based chlorine production plant that is scheduled to come on stream in 2011 and will produce around 20,000 tonnes of chlorine per year. Bayer aims to use the project to prove to other chlorine producers that the technology is ready for industrial use.
CHEMICAL INDUSTRY
Reliance bids for LyondellBasell
India's largest private company, Reliance Industries, has bid to buy bankrupt chemicals maker LyondellBasell, for an as-yet undisclosed amount. The move would see the Indian energy and materials company, which had sales of $29 billion (?17.9 billion) in 2008, buy the world's third largest chemical company, which had 2008 sales of $51 billion.
LyondellBasell fell into bankruptcy last January after being unable to service its debts of $23 billion - much of which was assumed when Basell bought Lyondell Chemical in 2007.
The company said in a statement that it will consider Reliance's offer alongside the reorganisation plan it submitted to the bankruptcy court and that it will work with all parties to maximise value for the company's creditors and enhance the financial strength of the reorganised company.
ExxonMobil and BASF boost output
Despite the recession still keeping the demand for chemicals low, both BASF and ExxonMobil have boosted their European production capacities.
BASF has started a cyclopentanone and cyclododecanone complex at its Ludwigshafen site in Germany. It cost around
100 million (?89 million) and has a capacity of 300,000 tonnes per year. The plant uses a new three-stage process that utilises nitrous oxide, a waste byproduct from another process at the site, as an oxidant.
Meanwhile, ExxonMobil has expanded its refinery and aromatics complex in Rotterdam, the Netherlands, that increases the site's annual p-xylene capacity by 25 per cent to 700,000 tonnes, and its benzene capacity by 20 per cent to 830,000 tonnes per year.
JM suffers due to car sale slump
Johnson Matthey (JM), the world's largest maker of platinum catalytic converters, has seen its revenues for the first half of 2009 fall to ?3.5 billion, a drop of 18 per cent compared to the first half of 2008. The company blamed the drop in revenues on the 16 per cent drop in global light vehicle production and a 33 per cent drop in the price of platinum.
The company's operating profits fell 25 per cent to ?119 million, yet despite these falls, the company's chief executive, Neil Carson, said, 'JM performed well in the first half of 2009/10. Whilst visibility remains limited in some of our end user markets, the group is well placed to benefit from economic recovery.'
Sabic and Linde start up LAO plant
Saudi Basic Industries Corporation (Sabic) and Linde have started producing linear a -olefins (LAOs) at Sabic's 150,000 tonne per year Jubail, Saudi Arabia plant. The process uses ethylene as a feedstock for a one-stage homogeneous catalytic process that produces a full range of high purity LAOs.
LAOs have a wide variety of applications, such as light-cut production of butene, hexene and octene for the polyolefin market. Medium cuts such as decene, dodecene and tetradecene are used for synthetic oils, detergents and shampoos, while the heavy cuts are used in lubrication oil additives, surfactants, oil field chemicals and wax product applications
Mitsubishi Rayon to be bought back
Japanese synthetic fibre maker Mitsubishi Rayon is to be bought by Mitshubishi Chemical Holdings (MCH) in a deal worth ?220 billion (?1.49 billion) that will further consolidate the Japanese chemical industry.
As part of the agreement, Mitsubishi Rayon will function as an operating business of MCH, alongside its three existing subsidiaries - one of which, Mitsubishi Chemical , it split from in 1950.
Lanxess's self-help manual
German plastics and rubber expert Lanxess has seen its third quarter sales rise 11 per cent to
1.37 billion compared to the second quarter of 2009, however they were still 24 per cent down on 2008 results. The company also continued to be profitable, recording a net income of
23 million - 58.9 per cent down on 2008.
'Lanxess has proved once again that it can successfully deal with the effects of the economic crisis,' said Axel Heitmann, Lanxess's chairman. 'Our self-help measures coupled with an improved economic climate, in particular in China, has supported us in delivering a very respectable third quarter performance.'
The company is expecting Asia to be the growth engine behind the global economy and at the end of November strengthened its local production network in China with the inauguration of a new production line for leather chemicals at its existing site in Wuxi, Jiangsu province. It is also planning to expand its pigment production in Jinshan, Shanghai.
Turf war continues
The three-way takeover war dance between rival fertiliser makers Agrium , Terra Industries and CF Industries is still ongoing despite Terra appointing three CF-nominated directors to its board. CF has stated that if Terra agrees to meet and negotiate a transaction in the near term, it would take the unusual step of giving Terra the opportunity to seek higher offers through a 'go shop' provision.
However, Terra still believes that CF's $4.05 billion (?2.49 billion)offer is inadequate and that there is no mandate for Terra to accept CF's proposal after its nominated directors were only elected with a
2 per cent margin if CF's votes are discounted.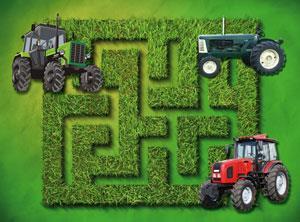 Stephen Wilson, chief executive of CF disagrees, saying 'Terra stockholders want a transaction, and we should move forward to put these two great companies together. We have proposed a process through which Terra and CF could negotiate the terms of a transaction, while preserving Terra's ability to seek higher offers.'
Meanwhile, Agrium has hit back and reiterated its appreciation for the strong support it received from the stockholders of CF Industries for its offer to acquire CF, particularly in comparison to the much weaker results CF received in the proxy contest for Terra.
Linde looks to a green future
German technology company Linde Group is collaborating with Algenol Biofuels to develop carbon dioxide and oxygen management systems for Algenol's algae photobioreactor systems. The venture will aim to develop cost-efficient technologies to capture, store, transport and supply CO2 to Algenol's reactors as well as removing excess O2.
'Producing fuels or chemicals from algae is a promising way of reducing greenhouse gas emissions,' said Aldo Belloni, member of the Linde's management board. 'A cost-efficient supply of CO2 is a key factor in this biofuel chain. As a pioneer and leading company in CO2 capture, transport and supply we are delighted to be a key player in major projects in the algae-to-biofuel area.
Evonik 'on course, despite rough seas'
Evonik Industries's chemical division has seen demand in Asia and Europe recover, but continued 'sluggish' demand in the US led to sales volume still falling short of 2008's level. Yet despite its chemical sales falling 16 per cent year-on-year to
2.59 billion, its earnings before income, taxation, depreciation and amortisation (EBITDA) rose 16 per cent to
505 million.
'Our efforts to lower costs and raise efficiency are having an effect. We are on course despite rough seas,' said Klaus Engel, the company chairman.
PHARMACEUTICALS
BMS splits off nutrition division
Even as many of its peers in the pharma industry are diversifying into the generics, healthcare and medical devices arenas, Bristol-Myers Squibb (BMS) is divesting non-core assets in a bid to become a biopharma thoroughbred.
In its latest divestment, BMS is splitting off its stake in the Mead Johnson Nutrition company in a deal valued at $7.7 billion (?4.7 billion). 'This marks the latest step in our company's transformation into a biopharma leader,' said James Cornelius, chief executive of BMS.
Pharma group aims to banish contaminated ingredients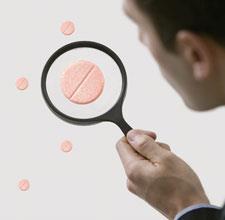 An international consortium aiming to tighten security in the pharmaceutical supply chain and avoid contaminated ingredients finding their way into medicines has debuted in Europe.
Formed in the wake of the adulterated heparin scandal that is estimated to have claimed 250 lives, the Rx-360 group plans to develop a global, consistent and auditable set of quality standards to reduce the risk of future contamination incidents. Such issues are not limited to the heparin scandal, hundreds of fatalities have been linked to contaminated glycerine being used as a 'filler' or excipient in many pharmaceutical products.
The central pillar of Rx-360's strategy to combat contamination is to share supplier audits so that they can be conducted more efficiently. By sharing the workload between the members of the consortium, the aim is to reduce the number of audits for each supplier. The lesser burden would allow each audit to be more thorough, for example by assessing the supplier's own supply chain security processes, rather than simply their adherence to good manufacturing practices.
Phil Taylor
Novartis gets Incyte-ful
Novartishas signed a licensing deal with US-based Incyte that could be worth as much as
$1.1 billion. The deal encompasses two cancer drug candidates that could treat patients with 'life-threatening blood disorders and cancers'.
The first compound is a Janus kinase (JAK) inhibitor dubbed INCB18424 which is currently in Phase III trials for the treatment of myelofibrosis - a life-threatening neoplastic condition for which Novartis says there is currently no effective medical treatment available on the market.
The second is a mesenchymal-epithelial transition factor kinase (cMET) inhibitor dubbed INCB28060, which is entering Phase I development as a treatment for various cancers including gastric and kidney cancer.
Stiff fine for price fixing ring
Pfizer, Bayerand Eli Lilly have been fined $5.7 million by the Swiss Competition Commission for allegedly fixing the price of their erectile dysfunction drugs Viagra (sildenafil), Levitra (verdenafil) and Cialis (tadalafil). Despite the companies' vigorous defence, the commission upheld its February decision that the firms had made 'inadmissible' agreements to maintain recommended pricing of their drugs and decided on a punitive fine.
The company by company breakdown of the fine has not been disclosed, but the companies are believed to be challenging the fine.
GSK signs vaccine deal with Nabi
GlaxoSmithKline (GSK) has gained an exclusive license for Nabi Biopharmaceutical 's smoking cessation vaccine candidate, NicVax, in a deal that could be worth over $540 million. The Maryland, US-based biopharma firm will receive a $40 million upfront payment as well as milestone and royalty payments that could be worth more than $500 million.
The vaccine, which recently entered Phase III trials, is designed to stimulate an immune response against nicotine so that antibodies bind to any nicotine molecules in the blood stream and prevent them crossing the blood-brain barrier, rendering them unable to reach reward receptors in the brain.
Biota and the superbugs
Australian pharma firm Biota, which developed GSK's influenza drug Relenza, has been splashing the cash and bought the assets of two antibacterial specialists last November to bolster its pipeline and expand beyond the antiviral market.
Firstly, Biota has agreed to pay AUD10.4 million (?6 million) in shares to buy UK-based Prolysis . The deal includes a 15 per cent share of all milestones and royalties on any products that emerge. Biota expects to invest around AUD25 million over the next three years to develop its pipeline, which contains two new antibiotics for multiple drug resistant bacteria that 'have the potential to manage the current wave of hospital superbugs'.
Biota has also agreed to pay $1.2 million in cash and $300 000 in shares to buy US-based MaxThera. The company's stockholders will also receive 12 per cent of all upfront and milestone payments if the company's two lead compounds are licensed - and Biota plans to invest up to $15 million to make sure they are.
Merck targets Pfizer's failure
Merck & Co. is continuing to develop its CETP (cholesterol ester transfer protein) inhibitor ancetrapib and has just released results from a Phase IIb study that show the drug not only reduces LDL (bad) cholesterol and increases HDL (good) cholesterol, but that the beneficial effects continued for up to eight weeks after patients stopped taking the drug.
In 2006, Pfizer 's CETP inhibitor, torcetrapib, became one of the most costly and high-profile drug failures in the history of the pharmaceutical industry, after the company halted its development due to trial data that suggested it increased the risk of death.
And while Merck agrees that 'the effect of CETP inhibition on cardiovascular risk has yet to be established', if the long held hypothesis that decreasing LDL and increasing HDL cholesterol helps prevent heart attacks, ancetrapib could bring in revenues of around $10 billion a year.
AZ signs major depression deal
AstraZeneca (AZ) has signed a deal to licence Targacept 's late-stage investigational drug TC-5214 ( S -(+)-mecamylamine) for major depressive disorder (MDD). The deal includes an upfront payment of $200 million and could be worth up to $1.24 billion to the North Carolina, US-based biopharma firm.
Most antidepressants are selective serotonin reuptake inhibitors (SSRIs), but up to 63 per cent of patients do not respond effectively to them. TC-5214 is a nicotinic channel blocker that is thought to treat depression by modulating the activity of various neuronal nicotinic receptors.
'The opportunity to improve treatment in depression is a large one, both commercially and in terms of benefits for patients. It's an area both AZ and Targacept know well and I'm pleased to be adding another late-stage project to our pipeline,' said David Brennan, chief executive of AZ.
Pfizer snaps up Gaucher carrot
Pfizer, the world's largest drugmaker, has acquired the rights to Protalix BioTherapeutics 's investigational Gaucher disease drug, taliglucerase alfa, in a bid to wrestle the Gaucher crown away from Genzyme that has had the niche market to itself. The deal involves a $60 million upfront payment with Protalix eligible to receive milestone payments of up to 15 per cent.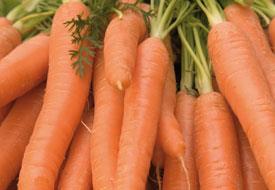 Genzyme's Gaucher drug, Cerezyme, is considered to be one of the world's most expensive medicines, the production of which has recently been hampered by viral contamination at its Boston, US, manufacturing plant. Protalix's drug would not suffer from such safety worries as it is derived from genetically engineered carrot cells.
Pfizer to help DNDi
Pfizerhas agreed to give the Drugs for Neglected Disease initiative(DNDi) access to its compound library so it can screen it for compounds that could be developed into treatments for human African trypanosomiasis (HAT - also known as sleeping sickness), visceral leishmaniasis (VL) and Chagas disease. Under the agreement, scientists affiliated with DNDi will test some 150,000 compounds in the Pfizer library against Trypanosoma brucei, Leishmania donovani and Trypanosoma cruzi, the parasites that cause HAT, VL and Chagas disease, respectively.
Meanwhile, the Bill and Melinda Gates Foundation has given the DNDi a $15 million grant to help it develop fexinidazole for HAT. Fexinidazole is currently the only new drug candidate in clinical development for sleeping sickness.
Merck Eprova and Isofol join forces
Merck Eprova , a subsidiary of Germany's Merck KGaA, has entered into an exclusive agreement which will enable Swedish oncology firm Isofol to use Merck Eprova's reduced folate Modufolin ([6 R ]-5,10-methylenetetrahydrofolate) in oncology applications.
The compound is the active metabolite of Leucovorin, which is used to modulate the activity of anticancer drugs. Most notably, Leucovorin has been used to enhance the activity and reduce the toxicity of the widely used colorectal anticancer drug 5-fluorouracil.
However, the effectiveness of Leucovorin can be limited by its metabolic conversion into the active Modufolin. By directly using the active compound, the variability of the metabolic conversion of Leucovorin can be avoided, potentially allowing 5-fluorouracil to work more efficiently.
IN BRIEF
Total acquitted of 2001 blast
A French court has acquitted Grande Paroisse, a subsidiary of French oil giant Total, and Serge Biechlin - the former chief of its AZF chemical fertiliser plant - of responsibility for a 2001 explosion at the plant on the 'benefit of doubt'. Following the explosion that tore apart the plant with the force of a 3.4 magnitude earthquake, 31 people died and more than 2000 people were injured. No-one has been convicted for the explosion more than eight years after it occurred. The prosecution has said it will appeal the decision.
ECHA earmarks more substances for restriction
The European Chemicals Agency (ECHA) has earmarked 15 more chemicals to be restricted under Reach regulations. These 'substances of very high concern' will eventually only be allowed to be sold or used by authorised companies, and the agency is in the process of identifying a list of candidates that require further testing. The chemicals added in this consultation include various anthracene oils, acrylamide, diisobutyl phthalate and three lead chromate-based pigments.
AkzoNobel powders its nose
AkzoNobel has bought the powder coatings business of Dow Chemical for an undisclosed amount. The business, which has sales of several hundred million dollars a year and employs around 700 people, was bought by Dow as part of its acquisition of Rohm & Haas in March 2009.
Bayer CropScience tolerates the drought
Bayer CropScience has signed a licensing deal with UK-based FuturaGene to gain access to its drought-tolerant cotton technology. Financial details were not disclosed.
The company has also entered into an early discovery chemistry research collaboration with GVK Biosciences, Hyderabad, India, to speed up the search for promising active ingredients for innovative crop protection products.
Merck Serono looks east
Germany's Merck KGaA is following the herd into China and has said that its Merck Serono division will invest €150 million (?136 million) to establish a global R&D centre in Beijing. The centre will focus its research efforts on biomarker research as well as acting as a hub for its drug development and clinical trials collaborations.
The new centre is expected to create 200 jobs over the next four years.
EC drops in on drugmakers
The EU's executive body has made a series of surprise inspections of pharmaceutical companies relating to anti-competitive behaviour. Danish firm Lundbeck and Israeli generics giant Teva both confirmed that their offices had been visited. Lundbeck added that the visit was a follow-up to a previous inspection made in 2005, and that it is complying openly with the commission.
US pharma testing 97 HIV/Aids drugs and vaccines
According to a new report published by Pharmaceutical Research and Manufacturers of
America (PhRMA), US drugmakers are currently developing 97 new drugs and vaccines to fight the war against HIV/Aids. The list of drugs in clinical trials or awaiting approval includes 23 vaccines and 54 antiretroviral drugs.
Mylan gains antidepressant rights
US-based generics manufacturer Mylan has agreed a deal with Wyeth (now part of Pfizer) for the right to produce generic versions of its antidepressant Effexor XR (venlafaxine). The deal will enable Mylan to sell three strengths of the drug, which had US sales of around $2.9 billion (?1.8 billion) in 2008, in the US from June 2011.
Also of interest

19 November 2009
New chlorine production process uses 30 per cent less energy than current methods, says Bayer

23 November 2009
Consortium aims to tighten pharmaceutical supply chain security and avoid drug contamination scandals