PHARMACEUTICAL
US approval for AZ thyroid cancer drug
The US Food and Drug Administration (FDA) has approved orphan drug vandetanib for the treatment of thyroid cancer. The drug candidate is owned by pharma major AstraZeneca. The approval refers to medullary thyroid cancer that cannot be removed by surgery or that has spread to other parts of the body. Vandetanib is a kinase inhibitor and an antagonist of the vascular endothelial growth factor receptor and the epidermal growth factor receptor. The FDA awarded orphan drug designation for the treatment of medullary thyroid cancer in 2005. The designation makes it easier for drug companies to bring to market more quickly drugs for the treatment of rare diseases. In addition, vandetanib is under review in the EU and in Canada.
SuperGen to acquire Astex
US pharma company SuperGen has agreed to buy private UK biotech Astex and change its name to Astex Pharmaceuticals. The new company will specialise in small molecule drugs for the treatment of cancer and viral infections. SuperGen made 2010 sales of $15.3 million (?9.4 million).
The key drug for the company is Dacogen (decitabine) for the treatment of myelodysplastic syndromes, a range of blood related conditions that affect the bone marrow. Dacogen is marketed by Eisai in North America and by Johnson & Johnson in the rest of the world. In 2010, it generated for SuperGen $52.5 million in royalty payments, representing a 27 per cent increase compared with the previous year. SuperGen will pay $25 million in cash and give Astex shareholders shares representing 35 per cent of the new company. In addition, SuperGen will pay $30 million in shares or cash, at the discretion of the new company, over a 30 month period. Astex owns a 'fragment-based drug discovery platform' called Pyramid that is based on the use of fragments of larger biological molecules as starting points for drug development, which makes high throughput screening easier. The platform combines biophysical techniques, such as x-ray crystallography, nuclear magnetic resonance spectroscopy and isothermal calorimetry, with fragment libraries and a range of computer modelling techniques. Since its formation in 1999, Astex has raised over ?80 million in financing.
Novartis licenses Elidel to Meda
Swiss pharma major Novartis will license Elidel (pimecrolimus) for the treatment of atopic dermatitis to Meda, a Swedish pharma company. Meda will pay $420 million upfront and start global manufacturing of Elidel within three years. Elidel was approved in the US in 2001 and in the EU in 2002. Global annual sales of Elidel are about $120 million, and according to Meda the product has 'attractive profitability' and is protected by patents until 2025. Meda avoids early research, focussing instead on: buying products and companies; collaborations with other companies; and the development of drugs that have already shown clinical value.
In 2010, it made sales of SEK12 million (?1.2 million).
Merck & Co buys Inspire for $430m
Drugmaker Merck & Co has agreed to buy Inspire, which specialises in eye products, for $430 million. The boards of both companies have voted in favour of the deal and the Inspire board has recommended shareholders tender their shares. Investment firm Warburg Pincus Private Equity IX, which owns 28 per cent of Inspire, has agreed to tender all of its shares. The key Inspire product is AzaSite, an eye drop product for the treatment of conjunctivitis caused by bacteria. It is based on azithromycin, a widely used antibiotic that prevents bacteria growth by interfering with protein synthesis. AzaSite was granted US marketing approval in 2007, and in 2010 it generated sales of $43 million, representing a 22 per cent increase compared with 2009. Total sales at Inspire were $106 million in 2010, representing a 15 per cent increase.
US approval for ipilimumab
Pharma major Bristol-Myers Squibb (BMS) has been granted US approval for Yervoy (ipilimumab) for the treatment of skin cancer. In Phase III trials, Yervoy improved overall survival in patients with unresectable or metastatic melanoma. BMS says that Yervoy, a human monoclonal antibody that blocks CTLA-4 (Cytotoxic T Lymphocyte Antigen 4), is the first drug from its 'immuno-oncology' pipeline to gain the backing of the US FDA. In 2004, it was granted orphan drug status, a designation handed out to boost the availability of drugs for the treatment of rare diseases. And in 2006, it received a fast track status, handed out to speed to market drugs that might address serious and unmet needs.
Valeant launches Cephalon bid
Canadian pharma company Valeant has launched a $5.7 billion (?3.5 billion) takeover bid for US biotech Cephalon . Also on the table is an offer to buy the non-oncology parts of Cephalon for $2.8 billion. But the bid has been opposed by the Cephalon board, which described it as 'inadequate'. It has urged shareholders to reject the proposals.
To get around this, Valeant has proposed to the shareholders the removal of the current Cephalon board members and the election of seven Valeant nominees. Valeant says the Cephalon pipeline is 'risky and represents uncertain value' and that it would be prepared to increase 'modestly' its offer if it were allowed to conduct due diligence.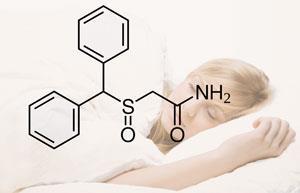 Cephalon markets Provigil (modafinil) and Nuvigil (armodafinil), both for the treatment of sleep disorders, as well as anticancer drug Treanda (bendamustine).
The company made net sales of $2.8 billion in 2010, representing a 28 per cent increase compared with the previous year. Provigil generated $1.1 billion of those sales, 41 per cent of the total. Valeant says that earnings at Cephalon will fall dramatically - by as much as 40 per cent - after Provigil loses patent protection in 2012.
Biosimilars market to grow rapidly
Considerable uncertainty remains over what the biosimilars market is going to look like, particularly with respect to regulation. But the analysts are convinced that it's going to be big if nothing else. According to market research firm Datamonitor, the global biosimilars market will grow from $243 million in 2010 to $3.7 billion in 2015. That's a 15 fold increase over just five years. What's driving that growth? More than 30 branded biologics that together represent sales of $51 billion will lose patent exclusivity over that period, the firm says.
European approval for retigabine
Anti-epileptic Trobalt (retigabine) has been granted its first marketing licence: the European Commission has approved the drug for the European market. Trobalt was developed by Canadian pharma company Valeant, which licensed it to GlaxoSmithKline (GSK) in 2008 in an $820 million deal. In Europe, the drug has been well received. In January, it gained a positive opinion from the European Medicines Agency (EMA) committee that reviewed it. But in the US, where its non-proprietary name is ezogabine, the authorities have been more resistant. The application for approval stalled in November 2010 because of what the company described as 'non-clinical' reasons cited by the US Food and Drug Administration (FDA). The first-in-class candidate is thought to work by opening neuronal potassium channels, which play an important role in epilepsy.
Cephalon buys ChemGenex
While Valeant is trying to get its hands on Cephalon, the latter has agreed to buy Australian biotech ChemGenex with the consent of the ChemGenex board. Cephalon will pay A$159 million (?100 million) for all the shares it doesn't already own in a deal that values ChemGenex at A$225 million. The deal will be financed entirely with existing cash. The ChemGenex lead product candidate is Omapro (omacetaxine mepesuccinate), a small molecule candidate for the treatment of chronic myeloid leukemia. Omapro has completed Phase III trials, and ChemGenex says it will file for US marketing approval in the second half of 2011.
Container technology legal dispute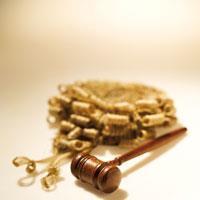 © THINKSTOCK
A legal dispute has kicked off between speciality chemical company
S?d-Chemie
and
CSP Technologies
, which makes packaging for the pharma industry. CSP has filed a lawsuit against S?d-Chemie, alleging that the company infringed a patent for 're-sealable moisture tight containers for strips and the like'. CSP makes, among other products, technology used in packaging for diagnostic test strips. S?d-Chemie says it will give a 'full and vigorous' defence against the claims, which it describes as 'baseless'. And in response, it has filed a lawsuit against CSP: S?d-Chemie claims that CSP has made false statements about the size of the damages it is seeking.
S?d-Chemie is currently the subject of a takeover. In February, Clariant agreed to buy almost all - 95 per cent - of the company in a deal that values the company at
2 billion (?1.8 billion). S?d-Chemie generated
1.2 billion in 2010 sales and employs 6500 staff in 60 countries.
AstraZeneca settles $1.1bn tax issue
Pharma major AstraZeneca has agreed to pay $1.1 billion (?670 million) 'to resolve all US transfer pricing and related valuation matters for all periods from 2000 to the end of 2010'. According to the company, UK and US authorities have agreed to a deal that covers 'transfer pricing' at the US business unit of the company from 2002 to the end of 2014 and 'related valuation matters' arising from the integration of US businesses in 2000.
The company set aside money to pay for this tax issue in previous years. The agreement means some of that money is no longer needed and can be released into earnings, leading to a first quarter boost of $500 million. AstraZeneca expects to make all the payments during 2011.
Merck and SA cut animal health plan
Pharma giants Merck & Co and Sanofi-Aventis have agreed to drop their 2010 plans to create a joint venture from their existing business units in the area of animal health.
The two companies were to combine Intervet at Merck with Merial at Sanofi to create a company with sales of $5.5 billion. But they've changed their minds, citing 'the increasing complexity of implementing the proposed transaction, both in terms of the nature and extent of the anticipated divestitures, and the length of time necessary for the worldwide regulatory review process'.
Merck gained Intervet through its 2009 acquisition of Schering Plough. Merial was formed in 1997 as a 50:50 joint venture between Merck and Sanofi, but Merial is now wholly owned by the latter after it acquired Merck's interest in 2009 for $4 billion.
The pundits say that the animal health market is growing nicely and presents a relatively low risk environment.
Merck KGaA buys up microbiology
German drug maker Merck KGaA has agreed to buy the microbiology business of Biotest, which employs 290 people and made sales of
50 million (?44 million) in 2010. The move will boost Merck's presence in the market for industrial microbiology for detecting contaminants, which the company says has attractive growth potential. The Biotest dehydrated cell culture and testing products are primarily used in the pharmaceutical, food and beverage and personal-care industries. The companies have not disclosed financial details.
Jobs under threat at Novartis in UK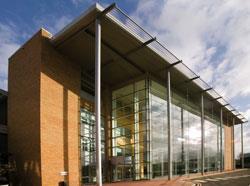 © NOVARTIS
Swiss pharma major Novartis is considering cutting 500 jobs at its site in Horsham, UK, which currently employs 950 people.
Under the proposals, respiratory research activity, which involves 330 people, would continue at the site, but manufacturing operations would cease and the company would partially close the global development part of the site.
In addition, the gastrointestinal research activity would move to sites in Basel, Switzerland, and Cambridge, UK, and the activity associated with over-the-counter drugs would move to the site in Frimley, UK.
The proposals are more bad news for the UK pharma sector, which is still reeling from the recent decision by Pfizer to close the R&D site at Sandwich.
CHEMICAL
Solvay and Rhodia to form European giant
Speciality chemical companies Solvay and Rhodia, have agreed to a deal that will see Solvay purchase Rhodia for
3.4 billion (?3 billion) in cash.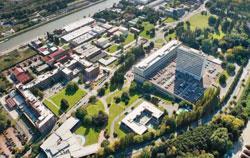 © SOLVAY
The move will create a European chemical giant with annual sales of
12 billion. Key products for Solvay include speciality polymers, sodium carbonate and hydrogen peroxide. Solvay employs 17 000 people, and in 2010 it made sales of
7 billion. Rhodia makes: materials from silica and rare earth elements; products for consumer markets, such as surfactants, natural polymers and acetate; engineering plastics based on polyamide; and other products. Rhodia employs 14 000 people, and it generated sales of
5 billion in 2010.
Solvay sold its pharma business to Abbott for $5.2 billion (?3.2 billion) in 2009, and in September 2010 it said it would cut 800 jobs worldwide.
The two companies say that combining their activities will lead to annual savings of 250 million within three years. But two thirds of the money saved will come from outside the new company, and therefore they are not planning any 'major' downsizing as a direct result of the move.
The deal follows DuPont's $5.8 billion deal for Danisco and Clariant's
2 billion deal for
S?d-Chemie
.
According to Constantine Biller, director and senior analyst for chemicals at UK corporate finance advisory firm Clearwater, this marks the end of the period of 'bolt on' acquisitions. 'Groups are now looking at diversifying their product areas and geographic reach,' he says. 'Rhodia takes Solvay into more growth markets.' When viewed together, the two companies currently generate 40 per cent of sales in emerging markets.
Biller says there are lots of companies with 'reinforced' balance sheets looking for similar acquisitions. Companies in Europe and North America are motivated by growing demand in the so-called N11, the 'next 11' growth economies, as well as the Bric countries (Brazil, Russia, India and China), he adds.
Andrew Turley
Eastman drops phthalates
US-based chemical company Eastman, has announced the discontinuation of manufacture and supply of two of its ortho -phthalate plasticisers, diethyl o-phthalate (DEP) and dibutyl o-phthalate (DBP).
Health concerns, including endocrine disruption (interference with natural hormones in the body), have led to the phasing out of ortho-phthalates are across the world. Steve Cullen, Eastman's business manager for plasticiser strategy, explained that the company now has a broad range of non-phthalate alternatives to meet customer needs. 'DEP and DBP have been part of our portfolio for many years, but no longer form part of our strategic growth plans or vision for the future,' he said.
Clariant buys oil services company
Speciality chemicals company Clariant has bought Canadian oil services company Prairie Petro-Chem. Clariant says that the deal 'significantly enhances' its presence in Bakken shale, which comes from a region allegedly positioned to become the number one oil and gas producing region in North America. The companies have not disclosed the financial terms of the agreement. Prairie Petro-Chem operates in Weyburn and Oxbow, which are both in Saskatchewan, and in Virden, Manitoba. It made 2010 sales of C$30 million (?19 million).
Bayer opens new seed lab in Asia
German chemical giant Bayer has opened a new
20 million seed research laboratory in Singapore where researchers will study canola, corn, cotton, wheat, soybean and rice.
They will try to improve resistance to diseases, pests and environmental stress using for example DNA marker analysis and molecular assisted breeding. The lab has the capacity to host over 30 scientists and technicians.
...and buys US seed business
Meanwhile, Bayer has agreed to buy Hornbeck Seed Company (HBK), a privately owned seed business based in DeWiitt in Arkansas, US, that sells soybean, rice and wheat varieties.
The companies have not released financial details of the deal.
AkzoNobel to grow in China
Chemical company, AkzoNobel is to invest €60 million in boosting production of its Bermocoll cellulose derivatives (paint and building material thickeners), providing additional momentum for the company's accelerated growth strategy, which includes doubling revenue in China to $3 billion by 2015.
The investment includes building a new facility at its Ningbo site in China and 'debottlenecking' the existing manufacturing site in ?rnsk?ldsvik, Sweden. The company hopes the two projects will increase capacity to 40 000 tonnes per year and make AkzoNobel a global leader in the area.
ANALYTICAL
Jeol spins out NMR business
Japanese instrument maker Jeol is spinning out its nuclear magnetic resonance (NMR) business through a joint venture with the Innovation Network Corporation of Japan (INCJ), a public-private partnership launched in 2009. The new company will be called Jeol Resonance and make electron spin resonance (ESR) devices as well as NMR devices. The INCJ is funded by ?82 billion (?590 million) from the Japanese government and ?10 billion from 19 private corporations.
In March, Douglas Meinhart, director of analytical products, said that Jeol would have a 49 per cent stake in the new company, and the INCJ would have a 51 per cent stake. He was speaking at laboratory sciences trade show Pittcon in Atlanta, US. In 2010, Jeol made sales of ?85 billion. will come from JASTEC, a Japanese manufacturer of superconducting magnets for NMR devices.
IN BRIEF
Takeda sells ceftaroline licence
Japanese drug maker Takeda and Dainippon Sumitomo Pharma (DSP) have signed a deal that will give DSP access to antibiotic ceftaroline for the Japan market. DSP pay ?500 million (?3.4 million) upfront and up to ?2.5 million in milestone payments depending on how the product progresses. Ceftaroline is a cephem antibiotic discovered by Takeda with activity against gram-positive bacteria including methicillin resistant Staphylococcus aureus (MRSA).
.and buys licence to lurasidone
Meanwhile, Takeda will receive from DSP access to antipsychotic lurasidone for the Europe market. Takeda will pay ?10 billion upfront and up to $180 million in milestone payments if the drug is approved in Europe for the treatment of schizophrenia and bipolar disorder. The US FDA approved lurasidone for the treatment of schizophrenia in October 2010. The companies have yet to decide whether they have sufficient clinical trial data for the application to the European Medicines Agency.
Teva and P&G form partnership
Israeli generics manufacturer Teva has signed up to a partnership with consumer goods giant Procter & Gamble (P&G) in the area of 'consumer health'. The two firms will combine their over-the-counter drugs activities in a joint venture with annual sales of over $1 billion. Under the terms of the deal, Teva will take responsibility for manufacturing products for the business.
MorphoSys signs with Boehringer
Pharma company Boehringer Ingelheim, based in Germany, has signed a biopharmaceutical manufacturing agreement with biotech MorphoSys for therapeutic antibodies. The agreement covers the process development and manufacturing of additional clinical material for the MorphoSys MOR208 programme and other drug candidates. MOR208 is in development for the treatment of chronic lymphocytic leukaemia.
Cost-effective thrombin inhibitor
Dabigatran etexilate, an oral direct thrombin inhibitor used to prevent stroke in atrial fibrillation (AF), is cost-effective compared with current treatments, according to economic analysis published in Thrombosis and Haemostasis.
Ipilimumab meets primary endpoints for BMS
Drug maker Bristol-Myers Squibb says that drug candidate ipilimumab met the primary endpoints in its Phase III trial, Study 024. Ipilimumab is a monoclonal antibody designed to affect the immune system during the treatment of skin or lung cancer. It improved overall survival in previously untreated patients with skin cancer. The data will be submitted for presentation at the annual meeting of the American Society of Clinical Oncology in June.
Standard for mercury pollution
The US Environment Protection Agency (EPA) has proposed the first US national standard for mercury, arsenic and other air pollution from power plants in order to protect the public from a range of health problems including heart attack and asthma.
The standard would require many power plants to install widely available pollution control technologies that cut harmful emissions of mercury, arsenic, chromium, nickel and acid gases. The 1990 Clean Air Act Amendment mandated EPA to control toxic air pollutants, but until now no national standard has been set.
Power plants are the largest remaining source of several toxic air pollutants. Once the standard is finalised, it will ensure US power plants that don't use current pollution technologies (roughly 44 per cent) take steps to reduce dangerous pollutant levels.