Company terminates Baytubes project and seeks to divest its know-how in the area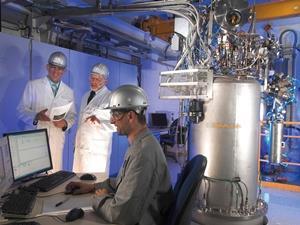 Large-scale commercialisation of carbon nanotubes is off the radar at Bayer MaterialScience. The company is shutting down its Baytubes pilot plant, which produces its multi-walled carbon nanotube products, and terminating research projects in the area.
Over the course of its Baytubes venture, Bayer has built up significant know-how about process safety and new catalysts. The fate of this expertise is still being negotiated with interested partners, the company says, but terminating the project will not result in any job losses.
Bayer has been manufacturing bulk nanotubes since 2007, and tripled the capacity of its Baytubes pilot plant from 60 to 200 tonnes/year in 2010 in anticipation of a significant rise in demand. This demand has not materialised, and the company describes the potential applications of nanotubes as 'fragmented' and too far removed from its core products and their applications.