In the wake of the attack on the Capitol in Washington, DC on 6 January, Dow has announced it will no longer donate to the campaign of any member of Congress who objected to the certification to the Electoral College and thereby challenged President-elect Joe Biden's legitimate election as the next US president. Tallies indicated that 147 Republican members of Congress objected to the certified election results.
'Dow is immediately suspending all corporate and employee political action committee (PAC) contributions to any member of Congress who voted to object to the certification of the presidential election,' the company announced on 11 January. This suspension, which includes a ban on contributions to these candidates' reelection committees and their affiliated PACs, will remain in place for a full election cycle, which is two years for House members and up to six years for Senators.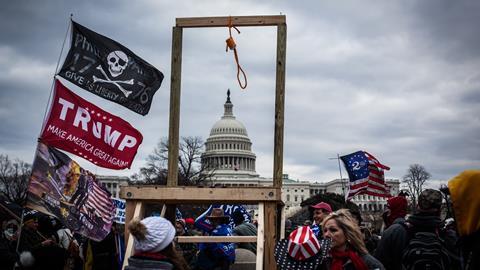 'Dow is committed to the principles of democracy and the peaceful transfer of power. Our values – integrity, respect for people, and protecting our planet – are the foundation on which we stand and our values guide our political contributions,' the company stated.
Following the events of 6 January and the political fallout, other firms are taking action to re-evaluate their criteria for candidate support. For example, 3M, Amgen, Gilead Sciences, Eli Lilly, British Petroleum, ConocoPhillips, as well as Johnson and Johnson have all indicated that they have temporarily halted political contributions and begun reviewing their spending policies in that arena. Many of these companies said it will be at least six months before they might resume such donations.
The broader biotech and pharmaceutical industries are also stepping up in light of the recent events and ensuing commotion on Capitol Hill. For example, on 11 January the Biotechnology Innovation Organisation (BIO) – the world's largest trade group representing biotechnology companies – announced that it too has stopped political giving to reassess the criteria upon which it supports political candidates in the future.
'One of the five new strategic pillars that BIO announced last fall is to be the voice of and for science and at its core science is the search for truth based on evidence,' said Michelle McMurry-Heath, president and chief executive of the organisation. 'So it is very concerning that some elected leaders last week chose to ignore facts and embrace widely discredited conspiracies which in part led to the horrific events at the Capitol,' she continued. 'Our members take this seriously and so do we.'
Steve Ubl, the president and chief executive of the Pharmaceutical Researchers and Manufacturers of America (PhRMA), which represents leading drug and biopharmaceutical research companies in the US, also spoke out and took action. He said the events that unfolded in Washington, DC 'violate the values' of America and its biopharmaceutical research companies. 'That is why we are pausing political giving to those who voted to reject the outcome of the election,' Ubl stated.