Dow Chemical says academia can learn important lab safety lessons from industry
University chemistry departments in the US urgently need help from the chemical industry to improve laboratory safety practices, Keith Watson, Dow Chemical's global R&D director for coatings and monomers, told a plenary session that kicked off the American Chemical Society's Spring 2017 meeting in San Francisco, California on 2 April.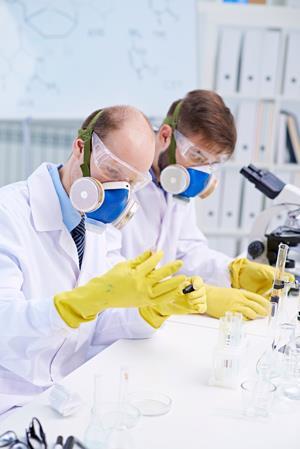 Too often health and safety training for students and lab personnel is 'an afterthought' for research universities, Watson said, adding that at Dow Chemical, new hires are kept out of the lab for two or three weeks while they receive comprehensive lab safety training.
'There is a chasm that still exists today between the safety practices at the university setting and what is accepted in industry,' Watson warned. 'There is an awful lot of liability being absorbed by the major universities today – it is only a matter of time before that really comes back to bite them.'
Dow Chemical decided a few years ago, over the objections of its attorneys, to provide all of its safety best practices for free to universities through an initiative dubbed the Dow Safety Academy. The company has posted dozens of short videos that universities can use within lab settings, for safety meetings and as best practices. Since its launch, more than 25,000 people have signed up to watch these videos, and the website has received about 250,000 hits from government entities, companies and academics.
In addition, Dow has partnered with the University of Minnesota, Pennsylvania State University and the University of California, Santa Barbara on pilot programmes to improve lab safety within their chemistry, chemical engineering and materials research labs.
'We have literally brought graduate students into Dow and taught them how to work safely in an industrial setting, worked with them on governance issues, delegation of authority,' Watson said.
Since 2010, the company has hired more than 600 postdoctoral researchers and newly-minted PhDs. 'We have had to focus our energy at these schools to get the desired effect, but for too many professors their primary concern is their academic lineage or the pedigree they leave behind, not the well-being of the students that they have in their labs,' said Watson.
He urged universities to consider graduates' employment opportunities, and argued that US business schools are really healthy because they focus on how well their students fare in the job market. He noted that business schools publish employment information about their former students, which creates a culture of eagerness to ensure that their students get great jobs.
'Imagine if the top 25 chemistry departments at universities had to publish the average starting salary of newly awarded PhD candidates,' Watson remarked, to laughter from the audience. 'We chuckle, but it's doable, and would make for a pretty interesting look at the ratings,' he said.
Watson said the current university system in the US is facing 'serious disruption,' and predicted 'major change' soon. 'A student-first mindset is urgently needed,' he stated. 'If you create value for your students, everything else good follows.'

Rebecca became the US Correspondent for Chemistry World in September 2014, based out of Washington, DC, after writing for the magazine on a freelance basis since 2007.
View full profile