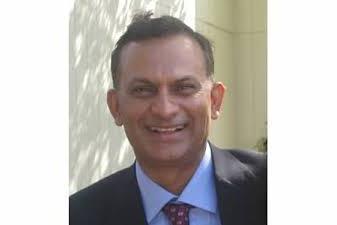 A Bangladeshi chemistry professor who is facing deportation from the US was recently released on the order of a judge after spending nearly two months in jail. Syed Jamal, who has lived in the US for over 30 years, now awaits a ruling by the Board of Immigration Appeals to determine his fate.
The board will determine whether Jamal, who was teaching at universities in Kansas and Missouri, will be deported to his native Bangladesh. A final decision from the board, which could separate Jamal from his wife, three children and career, is expected this summer.
Jamal was arrested for overstaying his non-immigrant visa in January at his home in Lawrence, Kansas. The following month, a judge denied a motion by Jamal's lawyers to dismiss the case, paving the way for his deportation. 'It was a shock – I found myself in jail and it took quite some time and took a toll on my family,' Jamal tells Chemistry World.
Immigration Customs Enforcement (Ice) sent Jamal to a detention centre in west Texas to prepare him for deportation, and he was put on a flight back to Bangladesh in February. 'I wasn't sure what was going to happen,' he recalls. 'That would be pretty tough, leaving your family and your kids and a place that you have called home for 30 years.'
Mid-air reprieve
However, the community rallied around Jamal and the Board of Immigration Appeals granted an emergency stay. 'Two congressional representatives and a senator intervened, and so another stay was granted while the plane was in the air,' Jamal recounts.
He stayed at a detention centre in Hawaii for two days, and then Ice flew him back to the Midwest on 14 February. Jamal remained in custody at a detention centre in Missouri until his release on 20 March. For now, Jamal is home, reunited with his wife and three children as they await the board's ruling.
He says immigration policies implemented by the Trump administration – including the so-called travel ban that applies to natives from five Muslim-majority countries but not Bangladesh – could have a chilling effect on the US scientific enterprise. 'The [science and technology] talent in the US is predominantly foreign born, they are the ones who keep the lights on at the universities,' Jamal says. 'At the graduate level, most of the graduate students in the sciences come from other countries.'
In the chemistry departments at American graduate programmes, for example, Jamal says very few US-born students go into areas like organic chemistry, drug development or material science. 'On the one hand, we are giving short shrift to chemistry at the K-12 level in the US […] and then on the other hand, we are restricting people from coming in who can help,' he says.
Jamal notes that Canada is a more attractive destination than the US for many of his foreign-born friends. One of Jamal's friends from Bangladesh has said he won't send his child to the US. 'It is unfortunate, I hope they go in a different direction,' Jamal tells Chemistry World.
For now, Jamal plans to go back to teaching chemistry at local colleges and universities as soon as possible, and continue his drug discovery work. Jamal has also been working with Ascend Technology and the University of Kansas to develop phytoremediation technology to remove the pollutant chromium(VI) from water.

Rebecca became the US Correspondent for Chemistry World in September 2014, based out of Washington, DC, after writing for the magazine on a freelance basis since 2007.
View full profile